Dresses and disasters...
23:09
Today's post is brought to you by the words disaster and despair. So I'm on twitter when a lovely blog reader tells me there's something wrong with my home page... It turns out my domain was up for renewal yesterday, I received no reminder email offering me the chance to renew my subscription, and quite foolishly I hadn't noted the date in my diary... So some shithead (believe me I could have used a much stronger term than that) company went and bought my lovely .com, so here I am, coming to you from my shiny new www.mrsbebeblog.co.uk

To say I'm a bit upset is an understatement, I've worked hard to get where I am but I'm hoping this wont effect me too much and I'm hoping I can try and get my hands on my .com, but I won't hold my breath. Anyway guys, onwards and upwards, I wore a beautiful dress today, so not all is lost!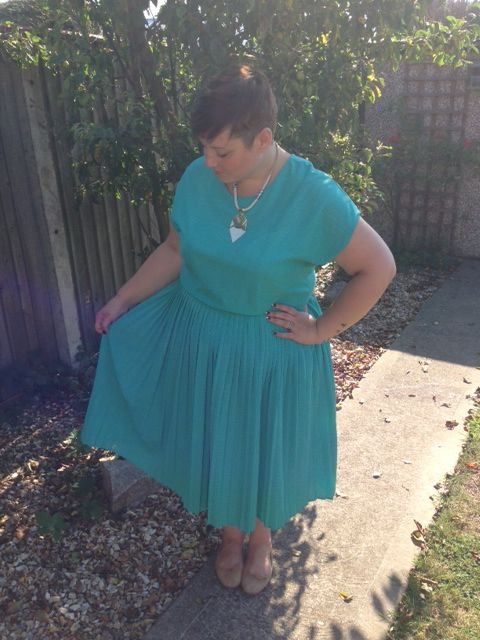 I love my vintage finds, I always keep an eye on eBay, vintage fairs and charity shops and snap up any plus size vintage I can find as it's so hard to come across.

This particular dress was one of my eBay finds, it took a while to arrive and it turns out that's because it came from Lithuania! It's a lovely fresh green with teeny tiny polka dots. I love the pleated skirt too!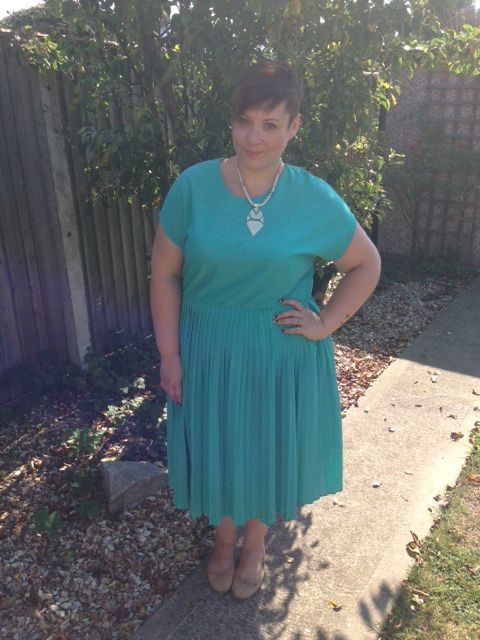 Pretty huh? So I'm going to sign off and cry myself to sleep over my domain woes, but thank you all for your support already and spreading the word of my move to .co.uk it's very much appreciated :)