OOTD: Easy Peesy Floral Squeezy
20:46
You might call this a bit of a lazy outfit, but when the weather is so hot I find myself styling for comfort and ease.
I had a little ASOS splurge yesterday, one of the items I ordered was these
floral peg leg trousers
. I was a little weary because of the plain black jersey trousers in the same style I have from them, fabulous as they are, the knee bagging issue had put me off a little. I needn't have worried though, these are a slightly thicker jersey and completely different, and not a baggy knee in sight!
I ordered the 22, they're actually a really generous fit, I think I could have sized down, but I was so desperate to wear them, I just kept them! Ha!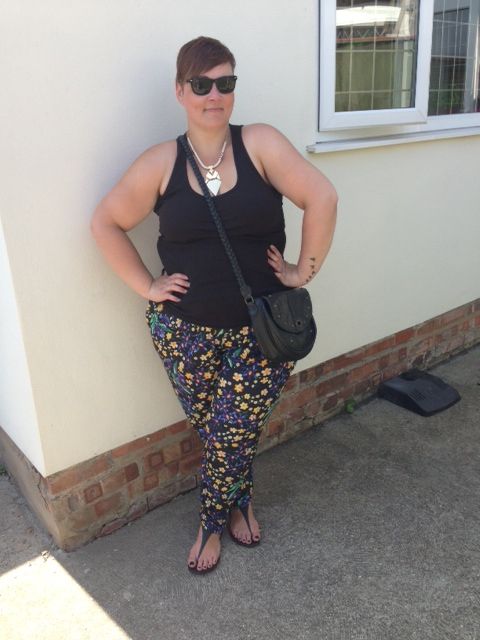 It was Poppy's school fun day to day so this was the perfect outfit for today, practical, cool, but still fashionable. Thanks for another winner ASOS!
A HUGE Thank you to those who nominated me for Best Blogger and Journalist category at the Plus Size Awards, I'd be overjoyed to win it so please get voting!!