Weekend Catch Up...
20:59
I don't do these catch up posts very often, but I've been really busy and feel like I haven't said hello properly this week.. So hello, I hope you're all well and are enjoying what's left of the weekend!
At the moment not a week goes by where
Toni
and I aren't doing something
Plus North
related, from the small admin tasks to working with our brands to ensure this years event is even better than last year. Along with that I've been writing articles and pitching ideas for
Curvaceous Inc
and
SLiNK Magazine
.
With me starting Uni in September I'm trying to do lots writing so I can get myself into that frame of mind, plus it's great experience too!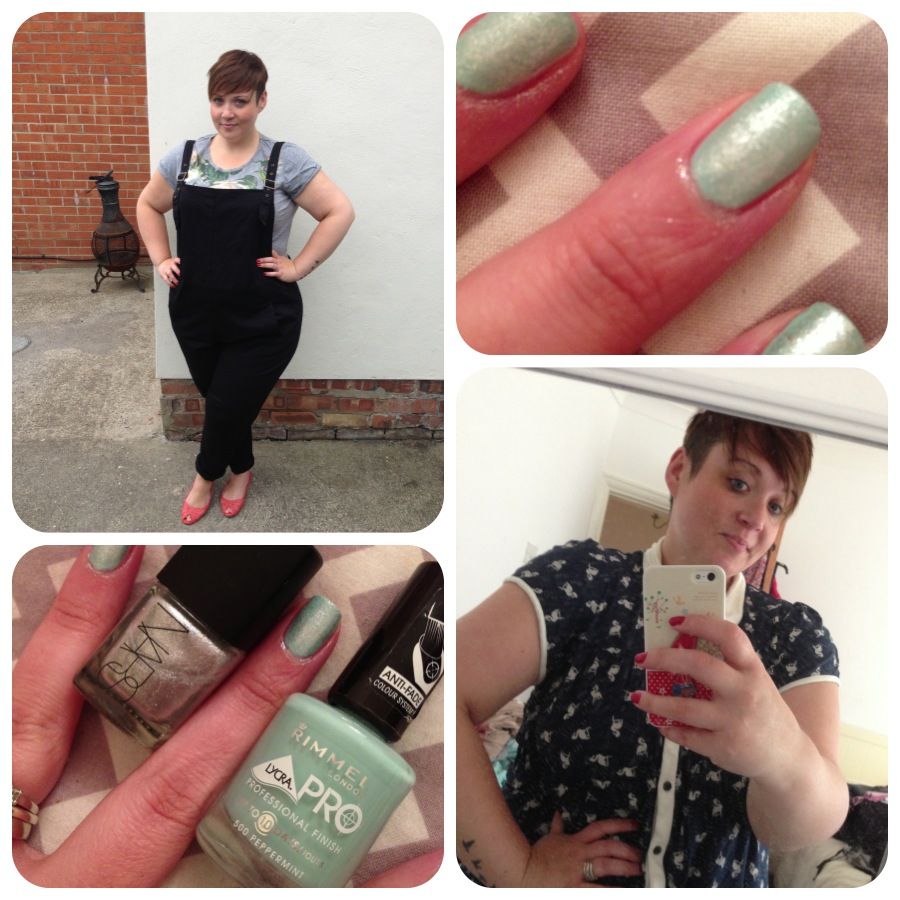 So this week apart from being crazy busy was OMCZ week, I love these challenges, and seeing what all the other girls have gotten up to with theirs. This fortnight was "movie character", you can read who I chose
here
..
I also unearthed a treasure in my wardrobe, I'd totally forget about my flamingo shirt, so when I was looking for something loose and cool to wear with my jeans the other day I was so happy to have dug this out!
I had a bash at nail art this week too, I love painting my nails it's one of life's little luxuries, I try to take the time to do them every other night. It's really relaxing after a day running round after Pops, plus I always feel more put together when I have my nails painted! Its nothing skilled or amazing but by stippling the silver over the mint it totally changed the look!
I was lucky enough to win a £100 voucher from plus size executive wear brand
Dea London
a few weeks ago, as I don't do "executive" very often nowadays, I chose this lovely plum dress which I felt was quite versatile and could be incorporated into my everyday wardrobe. I'll blog it once I've worn it but I thought I'd give you a sneak peek...
Also this week my lovely mamma let me loose with her
Simply Be
account (big mistake) so I ordered a few bits and had a trying on sesh...
The two maxi dresses I instantly fell in love with. The jeans were great but within about 5 minutes I realised that they would be too big after a days wear, so ideally I could have done with sizing down, but the 20 was sold out, so my hunt for the perfect jeans continues! And the military dress? Nah just wasn't for me, didn't blow me away really.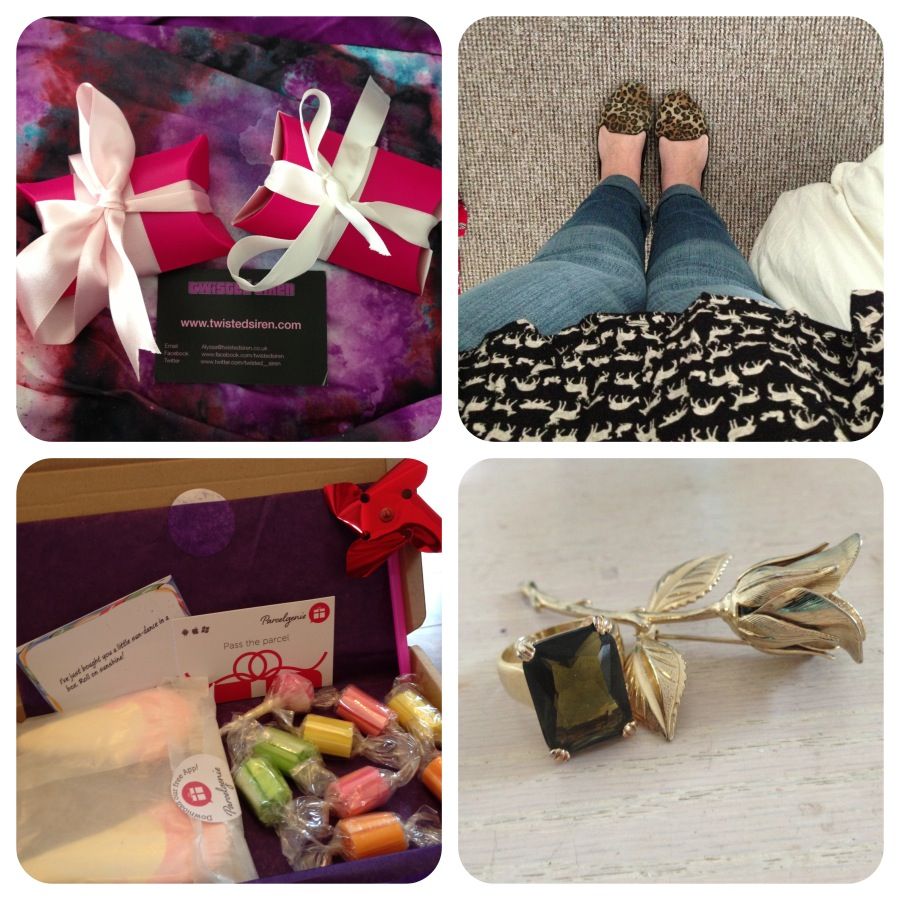 Staying with the theme of exciting packages, the first lot of prizes for BeBe's Big Birthday Giveaway are starting to arrive including these 2 from the lovely
Alyssa at Twisted Siren
, I'm so excited for July, I love my blog and you lot so much I just wanted to celebrate that, so I'm going to try and do a giveaway every single day, I'm a couple shy of the whole month, but leave it with me, I'm trying my hardest to secure 31 prizes!
Yet another exciting parcel, the lovely, lovely
Rebs
sent me this cute package as she knew I was feeling a bit down, I cannot tell you how blessed I feel to have made friendships through twitter and blogging, it really warms my heart!
And with the weather taking a turn for the worst I dug out my lovely ASOS woodland creature peplum and teamed it with my leopard print pumps, aaaaand finally (phew! I bet you're glad!) I popped to a carboot sale this morning, it was very wet and windy so sadly there was a grand total of about 5 stalls but I picked up this lovely brooch and ring for the grand total of 50p so it was worth walking round the field I think!!
So there you have it, that's what I've been up to. What about you guys? Pick up any bargains? Buy anything pretty or just had something lovely happen? Tell me, lets focus on the good things hey?
B
X