OOTD: Earning my stripes..
12:15
Hello! Just thought I'd pop a quick outfit of the day up. I picked up a couple of bargains in the
New Look
sale and thought I'd share..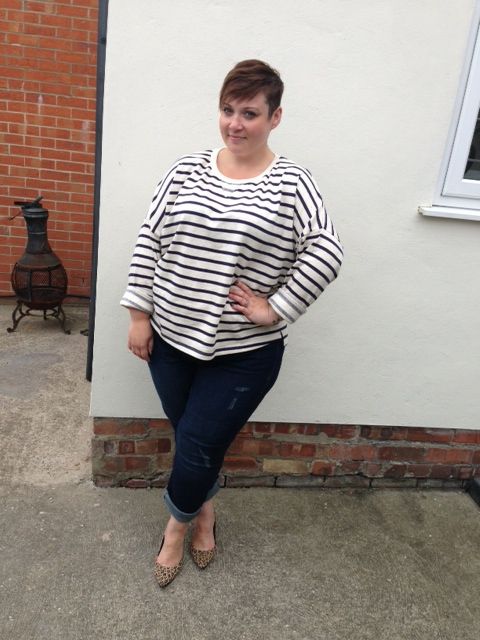 I picked up these boyfriend jeans and striped jumper for the grand total of £20.00! The jeans were £14.00 and the jumper £6.00. I've been looking for some boyfriend jeans for a while, and whilst these are slim fit I thought if I sized up I might get the look. I struggle in trousers, I'm somewhere in between a 22/24 so I guess a 23 would be perfect (I wish). They only had the 24 left in these anyway, so I thought it was worth a try. As with most jeans they are so tight on my thighs even though they're a size too big. They're pretty huge on the waist but I loved the colour and ripped details so much I've just decided to wear a belt with them and go with it!
I decided to size up on the jumper as I wanted a loose over sized feel. I got the 26, and I'm glad I did because its actually not that big.
I really like this casual, slouchy look with heels added for a bit of glam, although to be fair when i went and picked Poppy up from school I did swap the heels for converse!!