Ooh I'd totally forgot about this fortnight a challenge until Rachel posted hers this morning, then when remembered which one it was I got quite excited. For this challenge we had to emulate a movie character. A few weeks ago I took a picture and joked that my fuzzy flat hair before styling was reminiscent of Demi Moore circa 1990, so, that's what I thought I'd do!

Demi's tomboyish look in this film is right up my street. Buttoned up shirts, grey marl, oversized cardis and of course dungarees...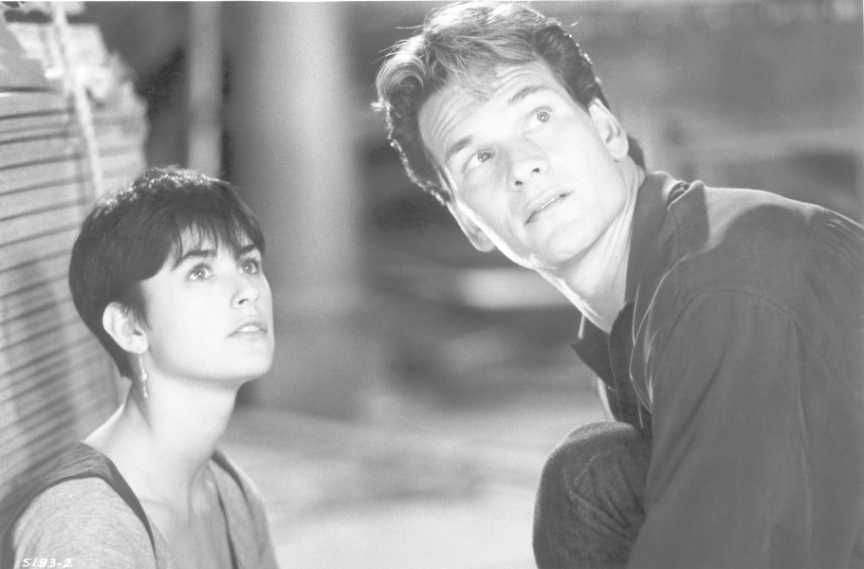 You can't really see them in this shot, and I looked everywhere for a full length shot of her in this outfit, but I couldn't find one, but hey, here's a gratuitous Patrick shot for your viewing pleasure. When we did this challenge as part of five take I wore a floaty dress that reminded me of the dress that Jennifer Grey wore at the end of the film, so I obviously have some burning desire to star next to the beautiful Patrick. *gets a bit tears over his beauty* man he was so fricking hot, I don't normally go for obvious hunky pretty boys, but he just had this air about him so sexy.
So anyway I'll stop drooling over Swayze and show you how I recreated the Demi look...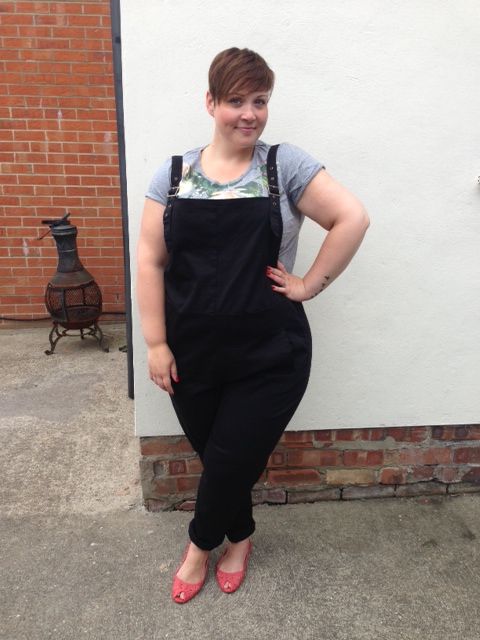 I wore my grey marl tshirt from
H&M
and
ASOS Curve dungarees
in homage to Demi's laid back cuteness, I brushed my hair forward a little more than normal and donned the most 80/90's looking shoes I own! I didn't want it to look like fancy dress so I didn't go over board with the styling.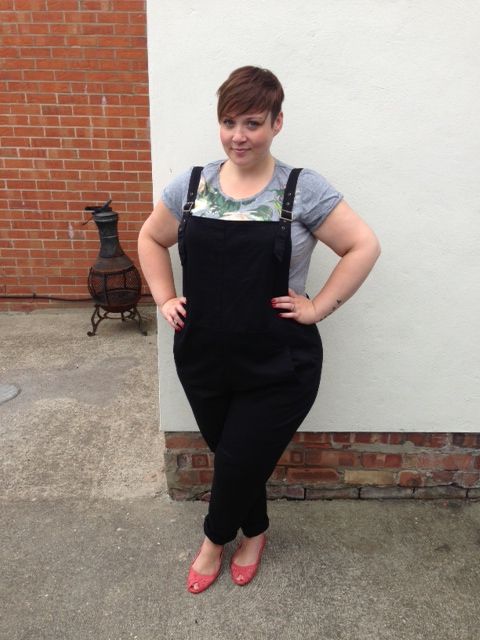 I hope I did her justice, cos she's an absolute babe! Lets bask in her babeliness...
I don't know about you but I'm excited to see what everyone else came up with!!