Lobsters and swans...
19:27
There's no denying the latest Swan Collection from Clements Ribeiro for Evans was quite a departure from the past two, and although they're not always to everyone's taste (show me any collection/line/brand that is) I've been happy to find some pieces from each collection that I LOVE. The holiday collection was no different, there were some pieces that really weren't to my taste and a couple of bits I just had to get my hands on, more specifically... The lobster.



When I saw mega babe Bets modelling this beaut I just had to make it mine, the huge lobster is all kinds of awesome and the grey marl sweatshirt feel is right up my street.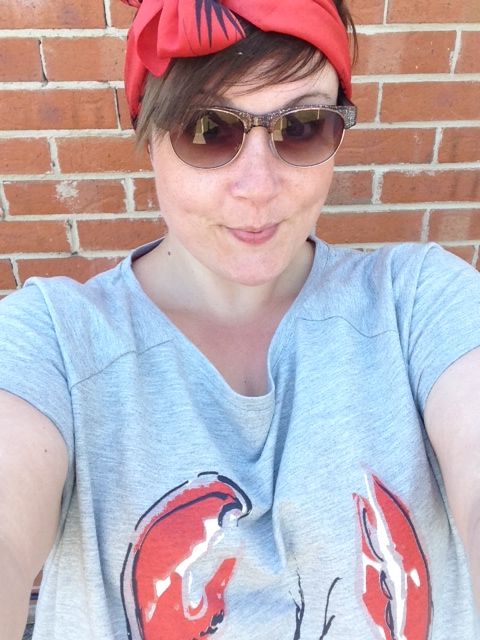 The dress is a lightweight sweatshirt material. There's not a great deal of stretch to it, but it's comfortable and soft against the skin. I ordered the 22/24. I don't know whether I should have sized down to the 20 to be honest, it's loose and baggy on me, but I fear the 20 would have been too tight? Maybe it's that pesky Evans dual sizing? Or maybe it's supposed to be worn baggy? For the purposes of lazing around the house on sunny days its just fine, and I think in the autumn with black tights and denim/leather jacket it will look great, I think I'm probably just used to something a bit more form fitting? To be honest who cares? It has a huge lobster on the front!



Have you bought anything from the collection? Which we're your favourite pieces?