For easily the last 6 months or more, I've been on the hunt for a great black bag, big enough for my junk, phone, purse, baby wipes, sunglasses, etc etc etc... I've been making do with the most ginormous bag I bought from Primark. I was desperate for a bag to take on a trip to London, so I rushed into Primark and bought it in haste. Turned out it was so impractical for travelling, crowded trains and tubes do not mix well with a bag the size of a small house. So I'd been stalking eBay, looking at sales on line, umming and ahhing as to whether I could even afford a bag at the moment, when last week I popped into Primark again and picked up a really cute bag, it still wasn't perfect but a vast improvement on the giant bag. A couple of days later I was on twitter when I saw that
Just Fab
had launched in the UK. I was only aware of the brand because I'm a complete sucker for those kind of E! shows like the Kardashians etc and namely Kimora Lee Simmons, I used to love Life in the Fab Lane so when I saw Kimora: House of Fab was airing I knew I had to get my fix!
Everything on the site is £35 inc P&P which isn't too bad for shoes and bags, but as things are at the moment, it was still a little our of my budget, but then I saw that your first order is half price. I spotted the now sold out Tour De Force and fell in love. The size, simple style and cute finishes were perfect for what I needed. So I returned my Primark bag and ordered this baby...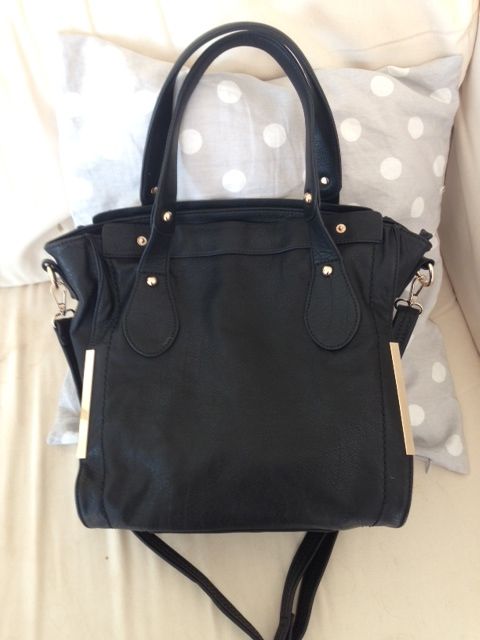 I gave my beautiful new bag it's first outing on Saturday when I helped Michael out at a fair selling our
Clumsy Pickle
wares...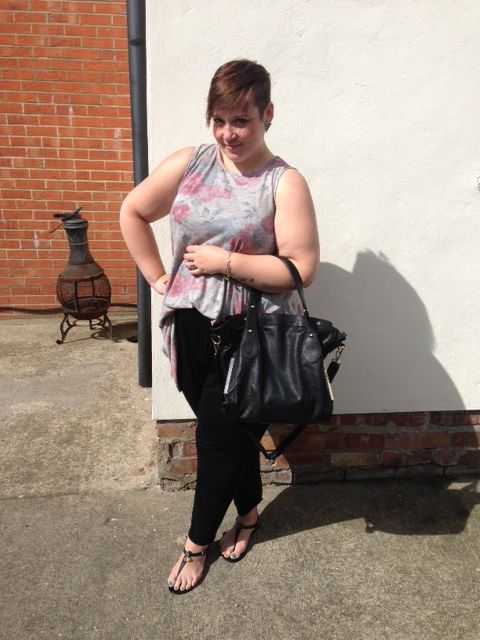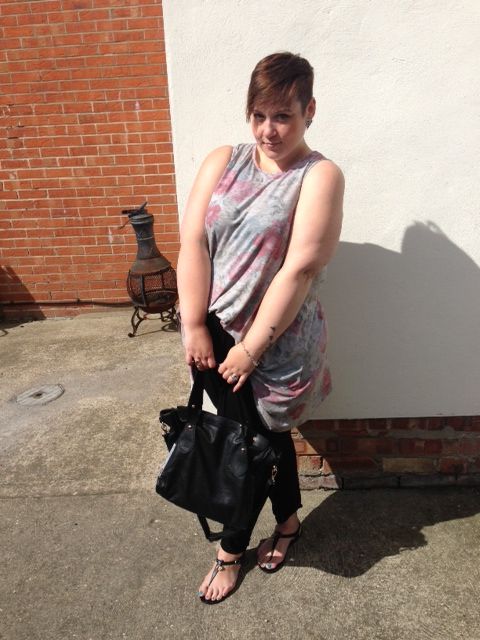 I knew we'd be say for the most part of the day so I wore my ASOS peg leg trousers with my ASOS swing dress tucked in the front, comfy, soft jersey loveliness!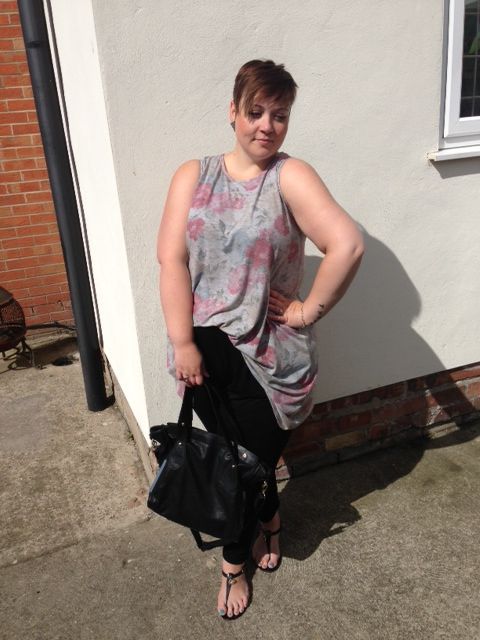 I can safely say I'm rather chuffed with my new bag, it's just everything I could have wanted in a bag! Thanks Kimora ;)