Hey! I'm still a bit poorly, I've really taken a battering this week, my eye infection is finally clearing up, but then I've been having "lady" problems shall we say? And as a result I've found myself really struggling with my low mood too, hence why it's been a little quiet around here (well quiet for me!)
I digress, on the plus side the lovely folk at Simply Be were kind enough to send me some bits from the new season, the first of which is this rather lovely maxi skirt. It's not just any maxi skirt though, it has bit of a sexy slit up the side. Swit swoo!
Excuse the douchey looking sunglasses, it was brighter than it seemed, plus manky eye = sunglasses.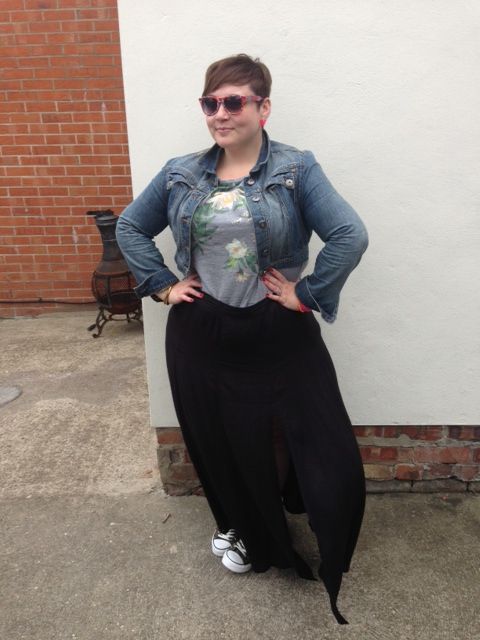 The skirt is a lightweight cotton, with a zip fastening to the side. There is no stretch in this garment though so that's something to bear in mind when ordering. It was true to size though. I ordered the 22 and it fitted really well. The skirt is quite high waisted which I really like, it looks great for tucking vests and tshirts into.
I really dressed down the skirt as I was going to pick Poppy up from school and do the food shopping, but it would look great with chunky heels and a bralet/crop top as its high waisted just flashing a little bit of flesh!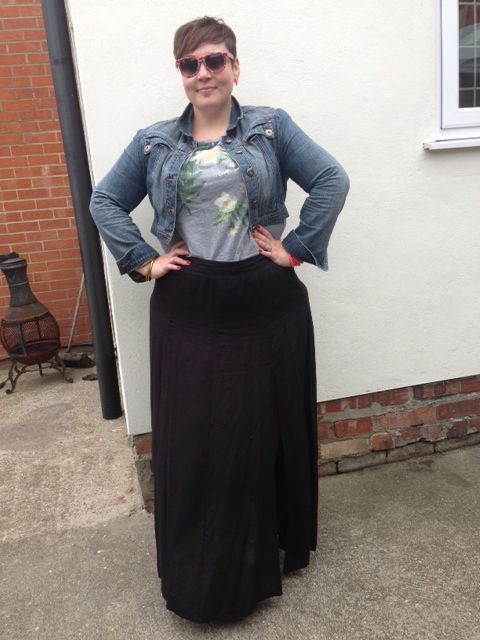 The details for the skirt can be seen
here -
I really like this skirt, but I would just be aware as mentioned before there is no stretch in this material, but I love the look of it and the fit. I can see it being an all year round favourite as it would look great with tights in the winter too!
Thanks Simply Be another corker!!