Hello! Hope the weekend is in sight for you and you all get to enjoy the bank holiday too! With both of us freelancing we don't really do bank holidays but we get to enjoy the flexibility in the week and stuff so it's all good!
On Wednesday I had the pleasure of travelling down to London to attend a
So Fabulous
blogger Event. So Fabulous is the Pus Size range for the Shop Direct Group so that's Very, Littlewoods and a whole host of other mail order guys.
We were welcomed into the lovely press room surrounded by rails of clothes and offered some rather lovely bubbly. Slowly all my favourite blogger babes started to arrive.
First off we had an opportunity to look through some of the current range and was lucky enough to see some of the later summer range and Autumn/Winter.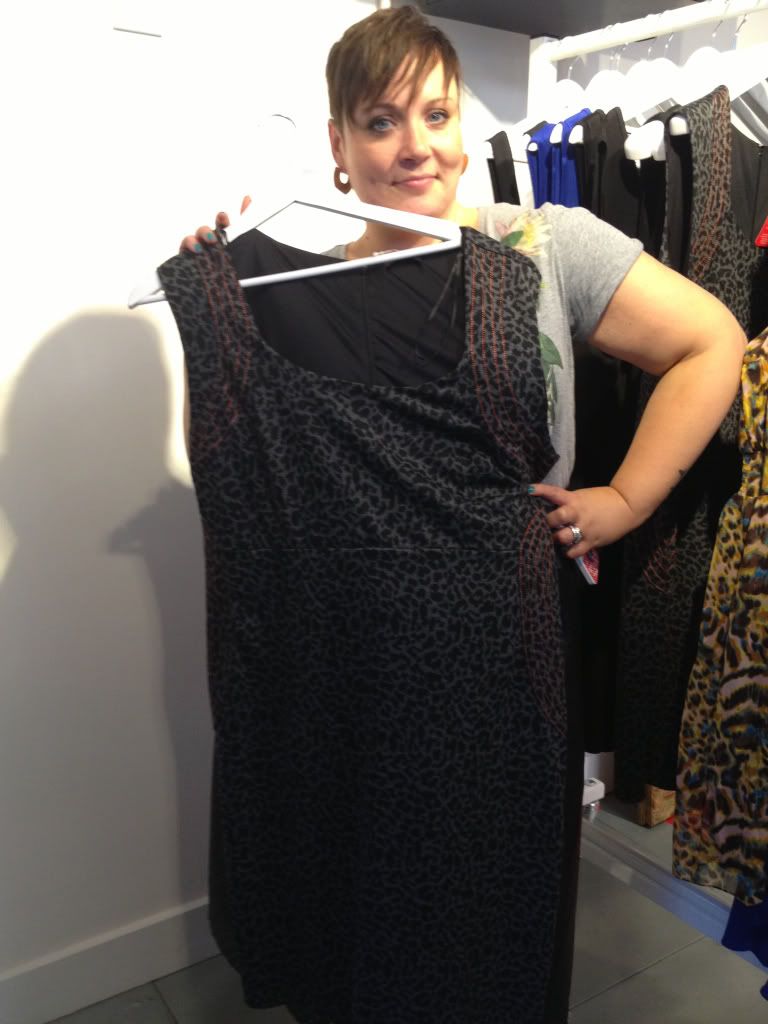 I Loved the orange stitching on this leopard print dress.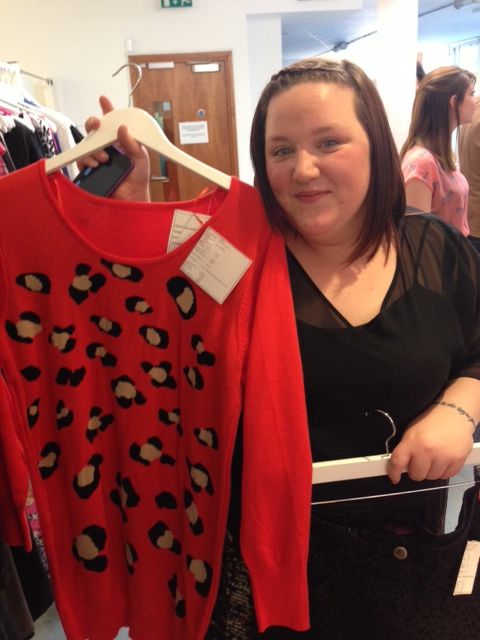 Both Toni and I loved this gorgeous orange leopard print jumper.
I cannot wait until this gorgeous Nashville inspired dress comes out in June... NEED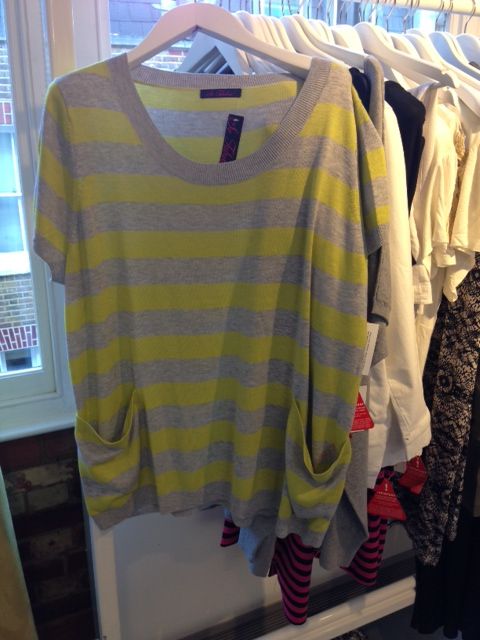 Love the bright yellow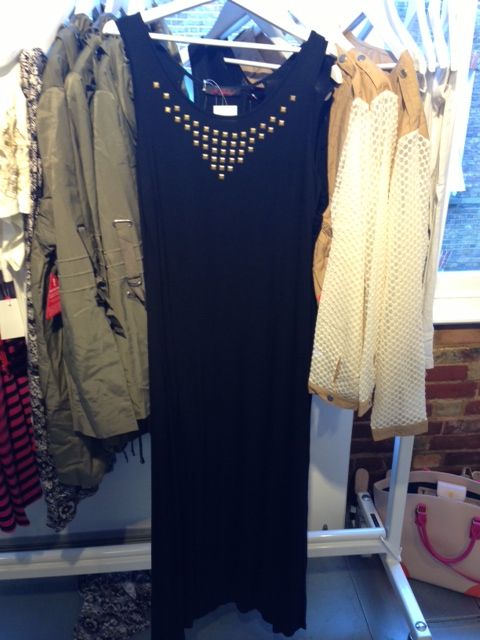 Think I would live and die in this studded maxi, just perfect
I Love how different this jacket is, I've not seen anything else like it.
After we'd spent some time looking through the clothes we were split into two teams for a bit of a style challenge, our teams challenge was to style an outfit for a night out up west. The other team had to style their outfit for a job interview. I volunteered to be the model for the evening. The team eventually settled on this gorgeous fitted dress with a mesh top and arms.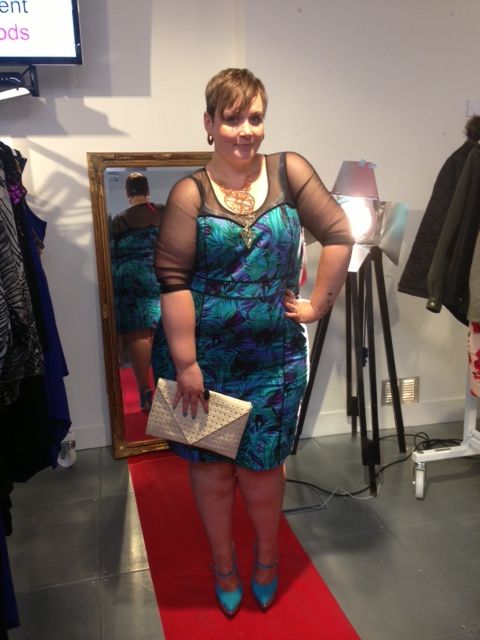 Working it on the red carpet
When I saw it on the hanger I wouldn't have chosen it for myself, but once I got it on I really loved it. We managed to find a pair of shoes that matched in well, but my goodness, they were about 7 inches high and I looked like a constipated duck trying to shuffle across the showroom, much to everyone's amusement!! We also added a studded clutch bag and huge statement necklace that I fell a little bit in love with!
There should be loads of official photos coming through soon, so I'll pop them up once we have them, but thought it would be nice to write this up whilst it was fresh in my mind.
Oh, yeh and what I wore for the evening....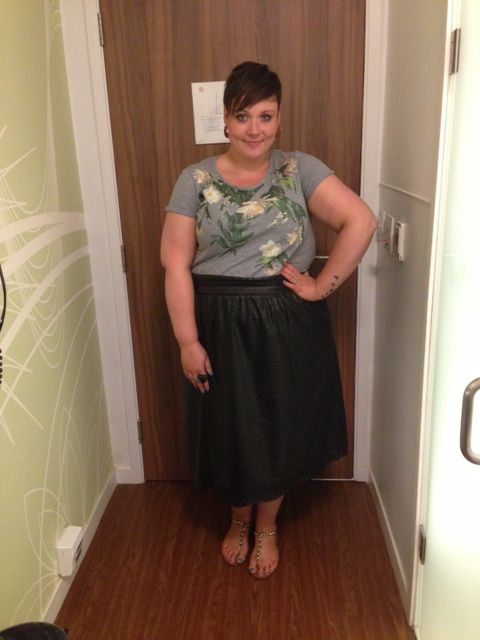 I wore... T-Shirt - H&M// Skirt - AX Paris// Sandals - Asda (borrowed from Toni)
The t shirt is another of my maternity finds, I just love it. That H&M 3 times in a week, I just wish their Plus range was as good!!
Just wanted to say a big thank you to
So Fabulous
for having us, it was a great night and always a blast to spend time with lovely bloggers...