Hello! It's OMCZ time again. I'm not gonna lie folks at 10pm after a busy day at the beach, this is not going to be a very long post!

This weeks theme was neon, a trend that I'm starting to filter into my summer wardrobe. I'm not going full on neon though, I don't know, I am old enough to remember it the first time round. So yes I had the cycling shorts and friendship bracelets, so I guess I'm a little reluctant to go crazy with it this time round!
I wore this outfit in London last week. The dress is from Asda, I'm not sure if you're familiar but they have started using designers from London Graduate Fashion week, which is fantastic this is one of the said designers work...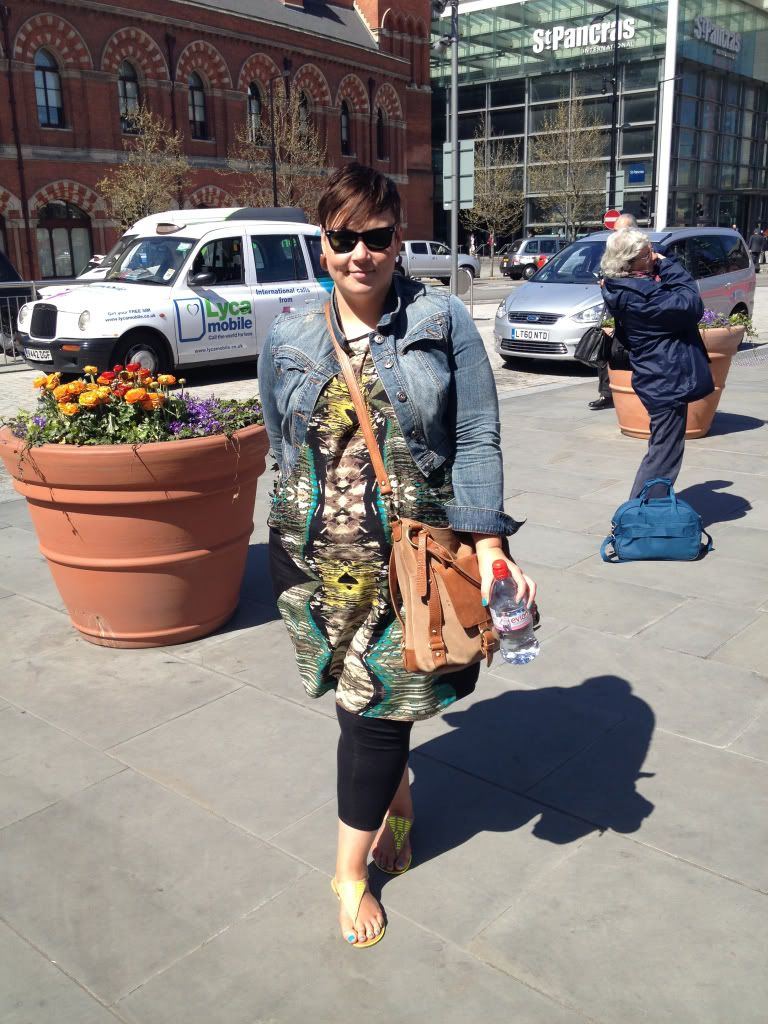 Dress - Asda (Sold Out)// Jacket - South (Past Season)// Bag - Clarks// Sandals - F&F
I thought the yellow in the dress was neon, but looking back at the picture now, against my actual neon sandals it's not as bright as I thought. Either way, I love the dress (below in all it's glory), as you can see I put my trusty denim jacket on with it and Clarks bag (and bottled water oddly).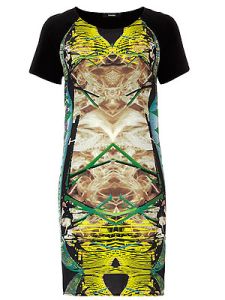 So that's my take on neon, don't forget to check out all the other fab ladies for their neon posts!