I was approached by the lovely Nikki at clothing company Desire to see if I'd like to review something from them. Desire? Never heard of them (sorry Nikki) Nikki had written to let me know they had just launched a plus size range "Curve" and would I like to take a look over it...

At the moment, there is a great selection of quite pretty girly dresses and a couple of separates (tops, shrugs, that kind of thing) now I know you can usually find me bombing around in jeans, or dungarees or at a push a maxi dress, but I've been gravitating to quite pretty dresses of late, I don't know if its the summer or what, but the one I chose is this really delicate peach lace dress...




Now I played dress up a little with this look as I haven't had occasion to wear it properly yet, but if I was going to dress it down a little bit, I might be tempted to team it with some dark jeggings, some pumps, chunky jewellery and a cardigan. It would still be quite dressy, maybe to wear out to lunch or shopping that kind of thing.

But for the purposes of today I've done quite a dressy, occasion wear type feel. Teaming it with nude heels, belt and bangles.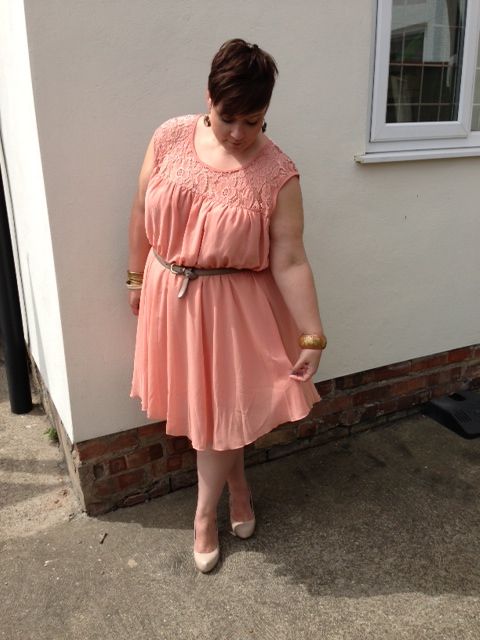 I think if you added a metallic clutch bag and some kind of fascinator it would be really cute for weddings or the races.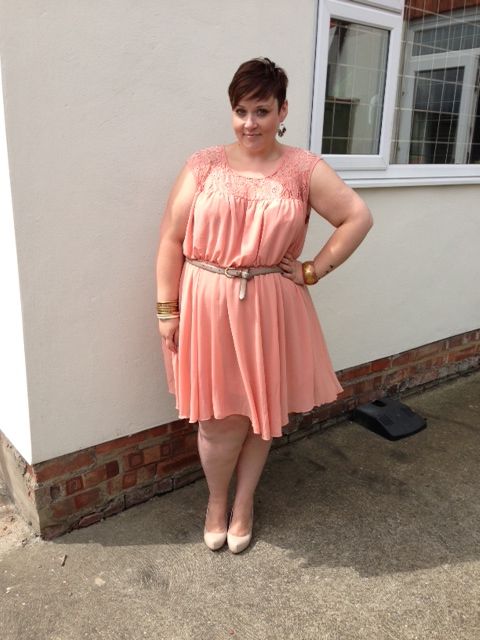 The dress is from the KoKo line, a brand I've never worn before. The sizing was incredibly generous, I ordered the 22, and could have easily fitted in the 18. But if you are blessed with huge boobies, you might want to stick with your size. It goes up to a 26, so if you are above that size, I would definitely give this one a go, I'd say it would fit 28/30 as the waist is elasticated, it has lots of fabric to the skirt and the bust is really generous.

I really like this dress, it's a little out of my comfort zone (I seem to be doing that a lot lately) but I felt really lovely in it. I'm really looking forward to see what else Desire have in store... And finally? Had a bit of a Marilyn moment in the garden...