FFF do oversized...
16:26
So it's time for another Fat Fabulous Four challenge. This time were tackling oversized.

I panicked a bit about this one. I don't do over sized. I have some loose bits of clothing but nothing really oversized. Then on Wednesday when we visited So Fabulous we were all kindly gifted an item form the range. It was only when I got home and took the time to look properly through my goody bag did I realise my tshirt was a size 28. I thought I'd try it on anyway and low and behold it looked pretty cool, so my challenge woes were solved!
I think this outfit has got a bit of a festival feel about it. The tshirt is really soft and comfortable and the neon sandals just add a bit of colour and interest. I wore an oversized ring and boho style earrings with it.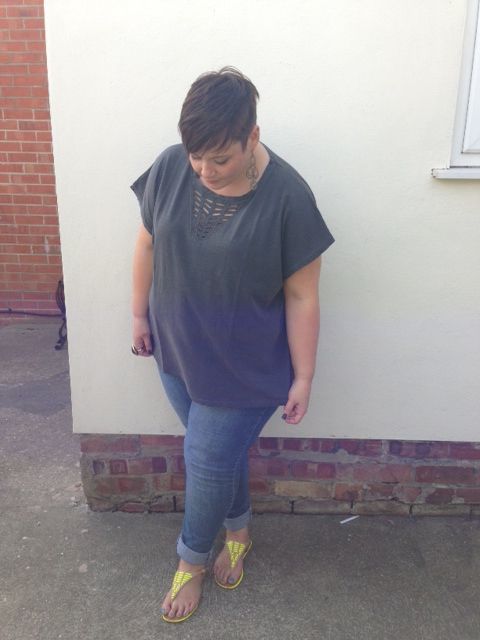 Don't forget to head on over to the other ladies blogs to see how they got on with oversized...