AX Paris - Crochet Smock Dress
18:51
I love working with AX Paris, the brand style is very different to my own, so each month I get to pick something that makes me step outside my comfort zone. This month I went for the
Crochet Front Smock Dress
. I can't find it on the site now so I've linked through to the black version, I'm not sure if the cream has sold out now. If you click on the picture
below
you can browse the full range, there are some absolute gems in there at the moment...
As I mentioned yesterday I went out with my lovely bestie Giselle. Cleethorpes is quite a dressy place for nights out, I don't know if its because its a seaside resort or what but everyone gets dressed up and has a good old booze up!
I love the dress on but as I mentioned it is a little bit out of my comfort zone and I felt it just needed something else to make it more...well.. Becky. So I added my biker jacket to take the girly edge off!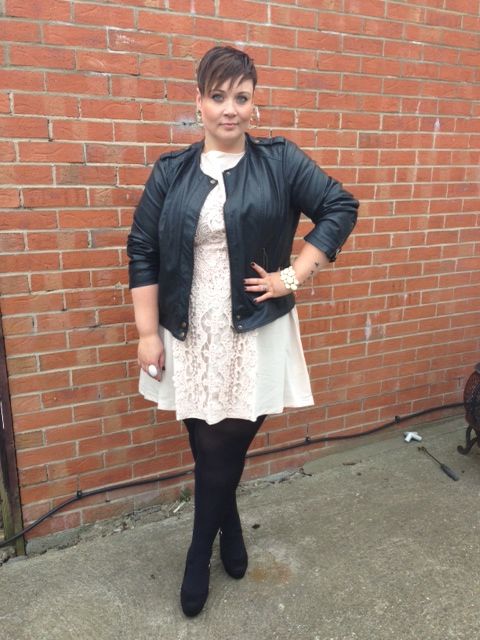 Ahhh that's better, much more me! Honestly? I love this look, and I love the dress. I think I might look at the sleeves, maybe remove them altogether. I think that might work a little better on me. It just felt a little boxy with the sleeves. But, if you haven't got as broad shoulders as me it might sit a little better on you. The dress itself is a heavy cotton with a small amount of elastane in so it does have a little bit of stretch which is amazing and the crochet detail is beautiful.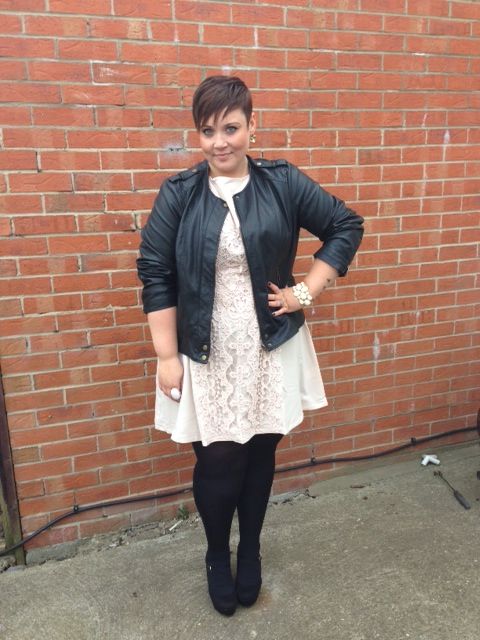 I don't know if it was the alcohol or the fact I was out with my best pal, but I was strutting my stuff all night, I felt a million dollars in this outfit... Lets face it, I think it might have been the dress! And oh yeh, news flash. I managed to spill not one drop of drink on my pretty cream dress all night. Hoorah for me!
Quick Note: looks like the cream version is back in stock, you can see it
here
..