The importance of being fitted....
21:31
Hello!

Hope you're all having a lovely weekend! You might remember a couple of weeks ago I had the absolute pleasure of visiting Panache HQ along with a gang of fabulous blogging babes. Not only were we party to an intensive learn the fit session where we picked up tips on what to look for in a well fitted bra, how to fit a bra and how body shape and size will effect the fit of your bra, I also had the pleasure of receiving a professional fitting from the most wonderful Karen Forbes.

It turns out I was roughly wearing the right size bra, in that depending on style I would need to go down a cup sometimes. We tried on a couple of different styles of bra on the day and Karen and I both agreed that the Porcelain Viva from the Superbra range would be the best for me. I had to size down in this style to a 38F and the moulded cup helped with some issues I have.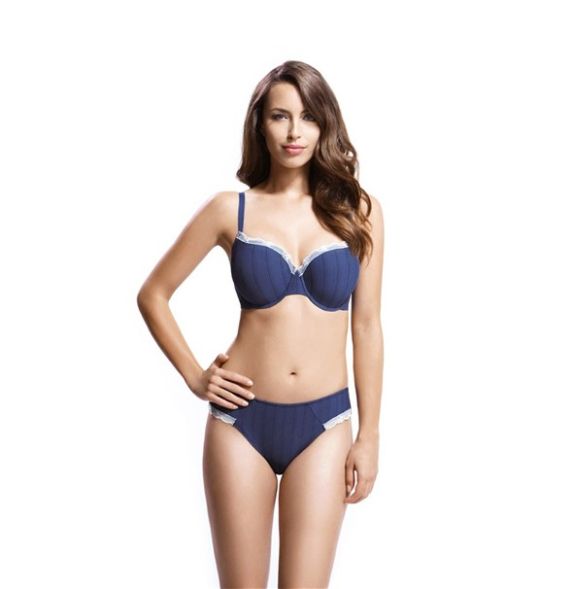 I, like most ladies have one boob bigger than the other, my left boob is near enough a cup size bigger, the moulded cup style of this bra really helps accommodate my wonky boobs. I don't have a particularly full breast either, so this sits really nice on me, I find if I wear a balcony style bra there's a lot of gaping at the top and sides of the bra, so you can see it really is important to find the right style of bra is as, of course, getting fitted correctly in the first place.




Panache were kind enough to send me the bra and pants set, pictured is me with my baps out, no pants shot, I'm not quite ready to get my foo out for the world to see yet!

I'm really happy with the fit of this bra, it feels really comfortable. I'm still not a huge bra fan, the fact of the matter is, I'm fat, I have rolls of skin, that, when I sit down make the bra roll too, and no amount of fitting and great bra will change that, its just a fact. Im also very sensitive and wearing something that has metal and plastic in it will never be comfortable for me. The good news is, instead of wanting to rip my bra off and cry after 2 hours, I can wear this one until about 6PM without feeling like I need surgery to dislodge it from my armpits!

I'm not going to recommend this bra to you, because, hey, you don't have my boobs, but what I will recommend is getting a proper fitting with someone who knows what they're doing, who takes the time to discuss your breasts, who looks at your current bra and how it fits and doesn't just whip a tape measure out, measuring really is the least important part of this process. Try lots of bras on to find out which one suits your boobs, after all, we're all very differently shaped, hell, each one of my boobs is differently shaped!!! So yeh, go, try on, fiddle, adjust straps and leave the shop with something that feels, firm but comfortable and supportive. You won't regret it!