Hey! Hope you all had a good weekend!
So you might remember a while back the lovely Alyssa sent me some jewellery to review (
read here
). Since then Alyssa has started new venture,
Twisted Siren
, and very kindly sent me a piece from the new range, which is, well, fricking awesome...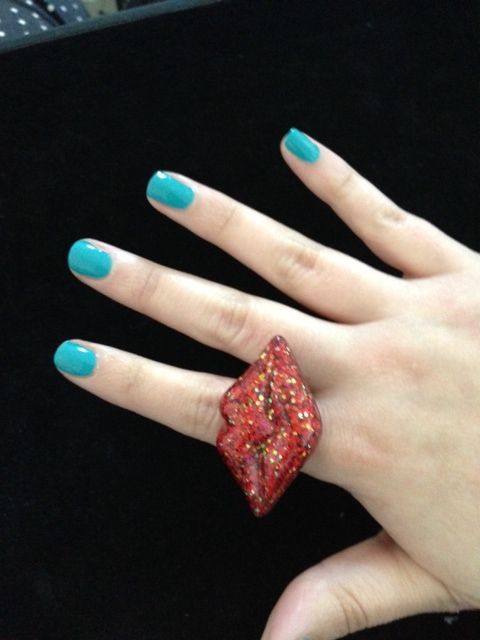 bit blurry, sorry
The piece I was sent is this gorgeous glitter red lips ring. Not for the wallflower amongst us, it's bold, it's big and it's HOT! The range is made up of these fab resin set pieces in varying shapes, stars, lips, domes and each one filled with sparkles, sprinkles and all manner of fabness. If you head to the website you can see a selection of what Alyssa has to offer, you'll also see that she can make any combination you'd like too, so not only is every piece unique because it's handmade, but you can choose a style and colour that's suits you!
The rings are set onto adjustable settings so should be suitable for most sizes. I love the Pop Art feel of these pieces and am already eyeing up the green glitter version of mine...! Also Alyssa will be bringing
Twisted Siren
to
Plus North
this year so you can see her designs up close and personal too!