OOTD: accidental hair and peg legs...
11:02
Hello! You might have noticed I've been sporting a red mop of late, but the joy of red hair is that it washed out within about 2 washes (well it does on me anyway) so yesterday I decided to strip the colour out with one of those colour strip kits....

Having previously bleached my hair, it kind of of accidentally came out a dark blonde type colour, so instead of dying it brown as I had intended I thought I'd just stick with this for a while... Maybe?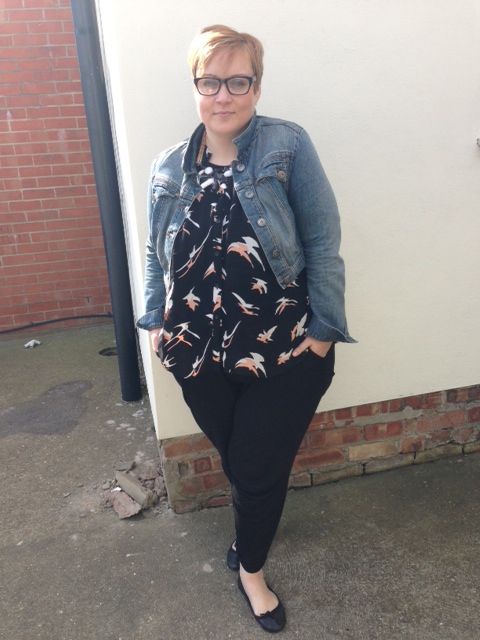 I was only popping out to do a few jobs yesterday and with the weather picking up I wore my new ASOS jersey peg leg trousers...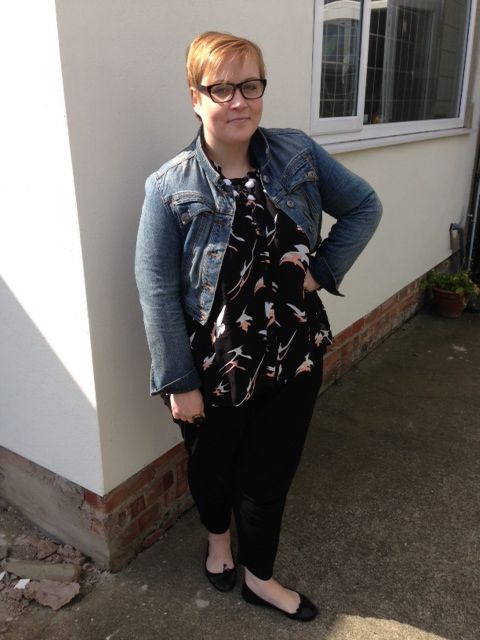 I wore.... Denim Jacket - South (Past Season)// Blouse - Dorothy Perkins (Past Season)// Trousers - ASOS Curve// Pumps - New Look

You can't really see them all that well in the pics, but they are a soft lightweight jersey with turn ups to the bottom and on me (5'7") they are just above the ankle. They're quite high waisted which makes them great for tucking a top into. My only complaint would be that after about an hour, you already start to get baggy knees, it doesn't look terrible, it kind of makes them look a bit more MC Hammer, but it's ok, it's a look I can pull it off! Ha ha!

Has anyone tried the polka dot ones in these? I'd love to know if they're are the same material?