It ain't what you do, it's the way that you do it...
19:52
Hello!

Hope everyone is ok! Today was my baby's first day at school. She only turned 3 a couple of weeks ago, so it all feels too soon (for me at least) Poppy on the other hand was fit to burst with excitement. Needless to say she loved it, and didn't even look back as she ran off to meet all her new friends.

Michael and I also went to school (of sorts) today, we went to enquire about some courses at the local college, where I managed to grab a couple of pictures.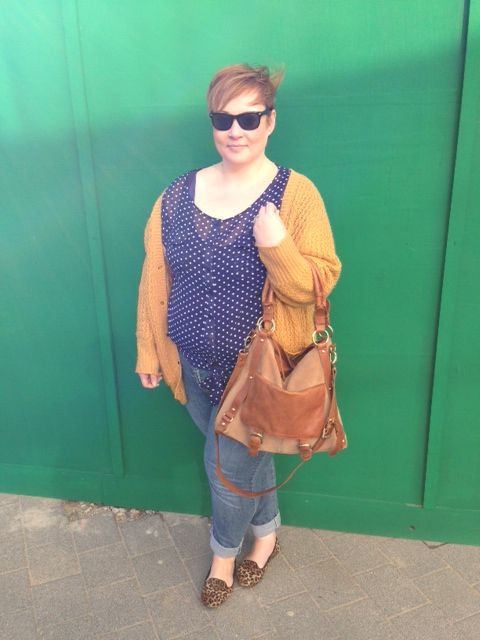 It was a bit windy so excuse the crazy hair. I kinda felt like this outfit had a Bananarama vibe about it, all that was missing really was a jaunty headscarf. What with my short hair, the tie waist blouse, slightly washed out jeans and baggy boyfriend cardigan I was more than tempted to walk around the campus knocking out some of their hits. I didn't of course, I would probably get arrested, that or dragged into the Performing Arts department and I've been there and done that one!




Working the moody look there... I actually think it might have been the blinded by the sun look, but I'm sticking with moody..




The spotty top is another of my fab blog sale bargains from the lovely Hanna. The cardi is an old battered Primark one, the jeans are the Molly High rise from Very (I think they still stock them) and the shoes are from Matalan. It's so nice when you can get one new (ish) item that pulls some of your old clothes together to make a fab outfit!

All together now.. "Robert De Niro's waiting, talking Italian......"