So we're a week behind due to us all, well, being slack last week! So if you missed the
last Fat Fabulous Four challenge
, we're basically just 4 bloggers, tackling different trends/looks every fortnight as a bit of a challenge to ourselves and to mix things up a bit on our blogs.
This week we are taking on pastels. I don't do pastels, I think I always look washed out, so I was interested to see how I could do this challenge. Luckily I'd picked up this pastel peach top from the Leeds Clothes Swap. I love clothes swaps because they give me an opportunity to try something I maybe wouldn't spend the money on when shopping but will take a chance on try because its free.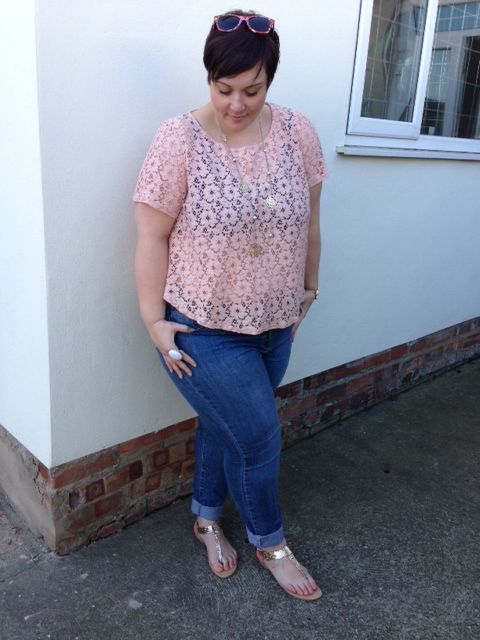 I'm really not girly enough to pull off a full on pastel pretty outfit, so wearing the top with jeans for me is just a way of making it wearable for me.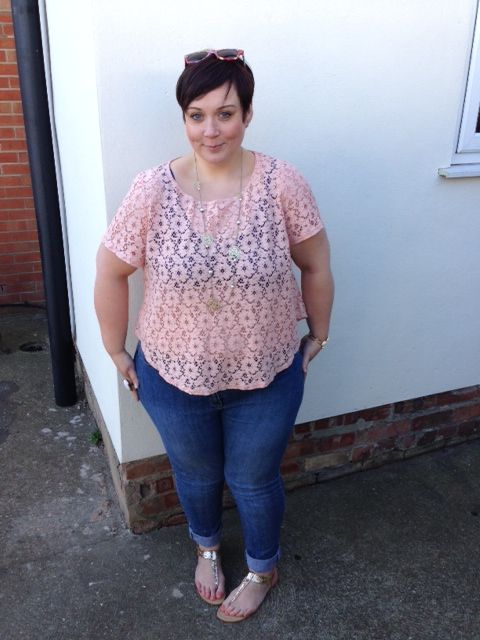 I Wore... Lace Top - Clothes Swap// Jeans - South Molly @ Very// Sandals - Primark// Jewellery - Primark
I have not a clue what I'm doing with my face or feet on this picture but yes you get the general idea. I finished of the outfit with sparkly sandals and gold and cream jewellery.
So there you have it, that's my take on pastels. Don't forget to head over to see how
Mhairi
,
Toni
and
Rosie
,
did with their challenge!