Sporty mutton? For those of you who haven't lived in Britain, you might not be familiar with the saying "mutton dressed as lamb" basically meaning when a women dresses a little too young for her age. Now I'm a big believer of wearing whatever you want regardless of size and indeed age.... But.... Are there some items that should stay with the younger girls. Do we get to an age where we can't pull off certain trends anymore?
I'm always looking for ways to be casual without looking scruffy, when I'm running after Poppy I need to be comfy, my clothes need to be flexible and practical (I know, yawn, yawn, hardly the stuff of high fashion) so I thought the sports luxe type thing might be for me, but to be fair, I'm not sure how well I've pulled it off....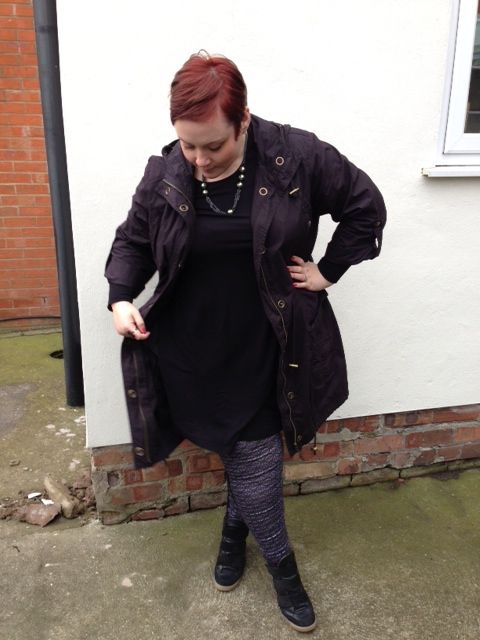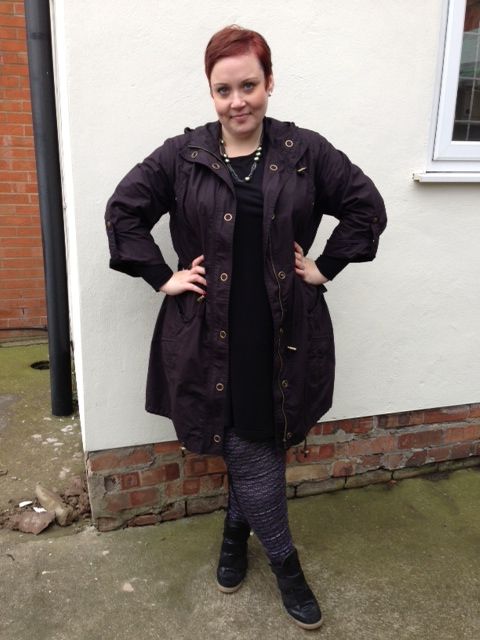 I wore.... Parka - Simply Be (Similar)// Swing Dress - ASOS (Similar)// Leggings - ASOS // Wedge Trainers - Next (via eBay) (Similar)
I don't know guys, is this look just too young? Or do I just need to suck it up, own it and work it?!