Project D London for Simply Be Review
14:24
Hello! Hope you're all having a lovely weekend? When I took the pics for this post a few days ago on a lovely sunny spring afternoon, little did I know I would be publishing this post on a awful snowy afternoon!!
So, anyway, Myself and 4 other bloggers were contacted to see if we'd like to review a dress, but not any old dress, this dress is one of the new Project D London for Simply Be dresses! I was really excited at this prospect, there's been a lot of buzz around this range and I was interested to test the dress out for myself.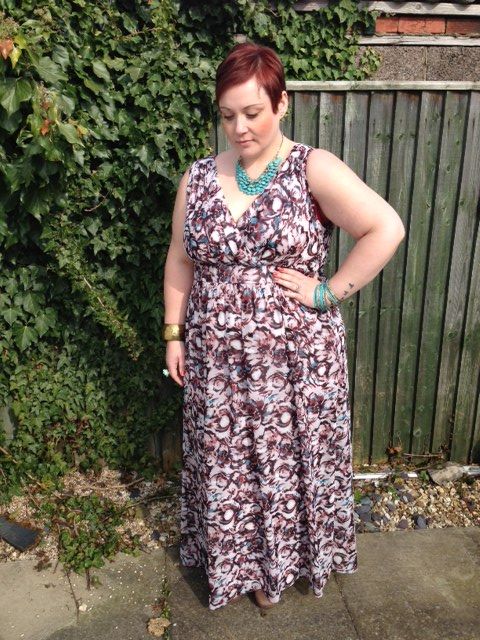 We were sent the
Lincoln print maxi
, I'm not sure this would have been my first choice from the range. It's very beautiful, but maybe a little mature, or formal for my wardrobe? There is no denying the quality of this dress, fully lined in a beautiful lilac silky fabric, the dress wouldn't be out of place at a wedding or the races for example. I think I'd like to try and dress it down to suit my wardrobe a bit more, maybe with a belt, sandals and trusty denim jacket?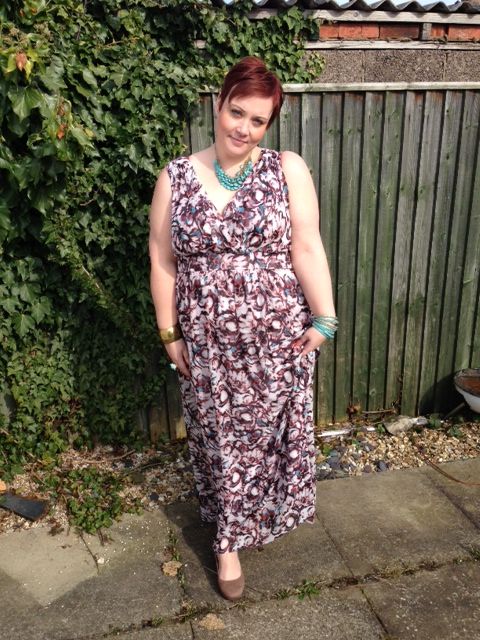 But for the purposes of this post I styled the dress simply with turquoise jewellery to pick out the lovely flashes of blue in the dress and some beige wedges. The dress itself is quite roomy in the bust area so is ideal for all you ladies blessed with the bazoomas! I went with my usual 22 and found it true to size. The lining was snug against my skin though so if you're a very hippy 22, it might not work for you.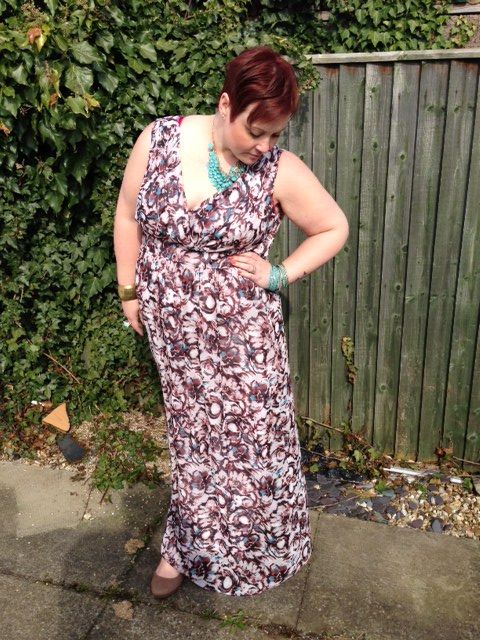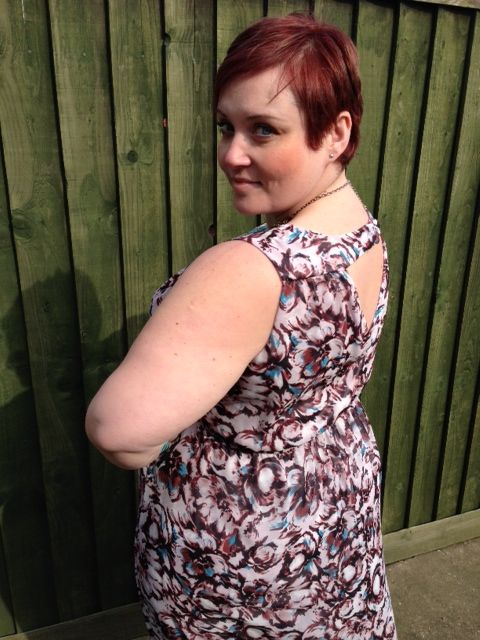 The back of the dress has an elasticated section for a nice fit and has a lovely cut out detail that's really pretty. This really is a very gorgeous dress and if you have a big occasion coming up, a sunny holiday or even some summer nights out planned this would be a great addition to your wardrobe.