OMCZ - Challenge #3
10:46
Ok, so as you might know, a fortnight ago I was invited to join the OCMZ (Outside my comfort zone) challenge, I'd missed challenge one, posted challenge 2 so here we are at challenge 3! This time we were asked to incorporate, bright/hot pink, stripes and leggings into an outfit.


Now I'm not sure if I've interpreted this right but in the absence of hot pink, stripy leggings, I think I'm right in thinking I'm to incorporate all three into a full outfit? OK so here goes!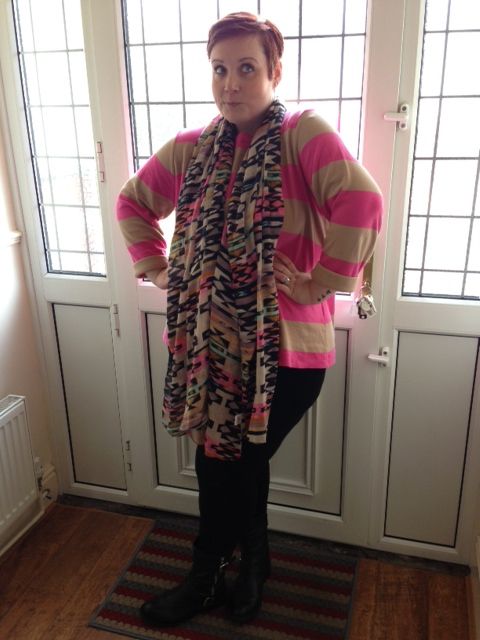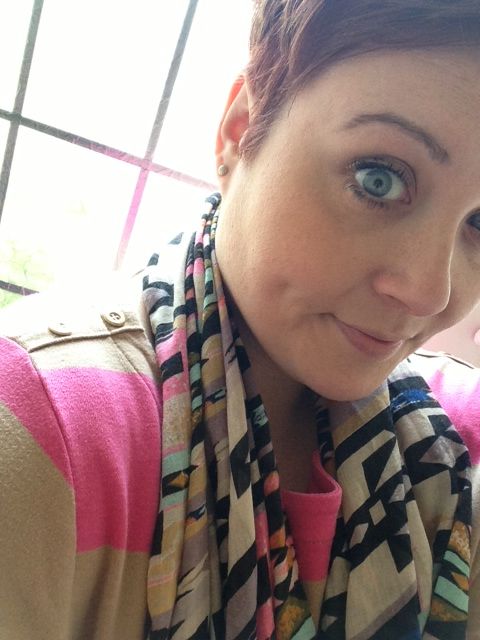 I love the buttons on the shoulder of this sweatshirt...
I wore my H&M sweatshirt. When I saw this I was instantly drawn to it, which is weird, because I hate pink, I don't like wearing it, it feels too girly to me, and I'm just not a girly girl. But this neon pink against the beige jumped out at me and it's been a firm wardrobe favourite ever since and more recently I bought another really bright pink jumper, so maybe I'm slowly coming round to pink?
So that's the stripy and pink done, just the leggings, nothing exciting about these I'm afraid, just my normal black leggings. I really like the ones from Sainsburys, they wear really well and are nice and thick.
I wasn't feeling too hot when these pictures a were taken, so please excuse the exhausted looking smile... This is how I really felt...
Don't forget to check out the other OMCZ ladies...