Hello!



So in my last post I showed you what I wore to travel in to Birmingham. For the evening event I wore an AX Paris dress that they very kindly sent to me last week. Because I was away I was lacking in a photographer so please excuse the mirror shots! Luckily I had the lovely Naomi to snap me at the event too!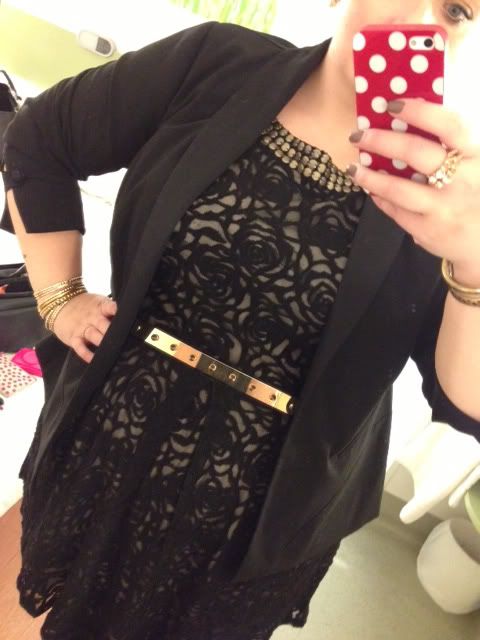 The dress has a beautiful floral pattern top layer with a nude layer underneath, it's has stud detailing to the neck line, and we all how much I love the studs! I wore it with my ASOS Curve belt, Barratts shoes and Simply Be jacket.




I ordered the burnt out stud lace dress in a 22 and found it to be really generous. If you have a larger chest this dress has plenty of boob room, and it also has a bit of stretch to it, so it's pretty flexible for varying body shapes. The dress did come up pretty short, I'm 5'7" and it as upper thigh on me, but it is a pretty party dress, so there's no need to be practical In that sense, just don't go bending over too much!



It has a zip down the back, but the dress is so flexible I was able to just pop it on over my head. I really loved the neckline on this dress, the scoop isn't too low, and the stud detailing adds a bit of an edge to it.



I was really pleased with this dress, I felt great in it and I got lots of compliments throughout the night. Above all for me it was really comfortable, but made me feel glam!