Arcobaleno Jewellery Review
15:41
Evening chaps! The lovely Alyssa, owner of Arcobaleno Jewellery Design asked if I'd like it if she designed a piece for me, of course, I was like....erm yeh! We had a little chat over email and I said I normally go for either chunky funky type jewellery, or more nautical, rockabilly stuff for my more retro days. Within a couple of weeks I got the cutest parcel with a the loveliest bracelet and a bonus pair of earrings.
The beautiful bracelet is made of a twisted rope style fabric with silver loops and cute anchor, the fastening in the back is a silver chain and sweet little "made with love" tag.
A hand model I'll never be....
The bracelet is really well made, it feels really substanstial. The rope (I don't know what the technical term is?) is silky and soft against the skin, I love how it feels all swishy! (you know I'm good with the words don't you?!)
Alyssa very kindly sent me these skull and crossbones earrings too, I wouldn't have normally picked them for myself, but I love how they look on!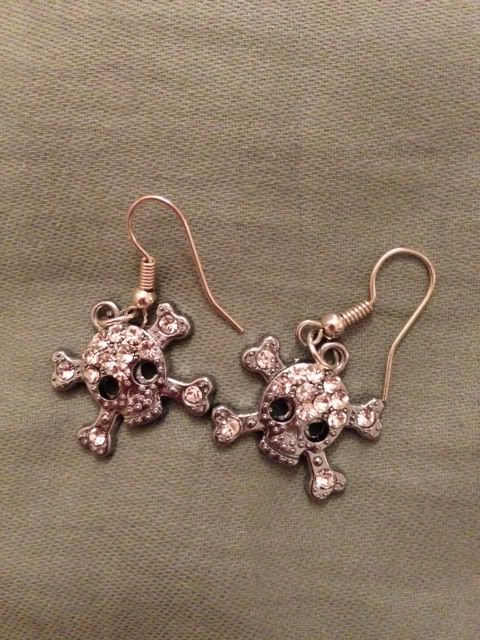 Alyssa has some really exciting stuff in store for
Arcobeleno
so keep checking back with the web-shop for more beautious goodies!!
Shop
http://folksy.com/shops/Arcobaleno
Twitter
https://twitter.com/ArcobalenoUK
Facebook
https://www.facebook.com/ArcobalenoUK
All bespoke order requests can be made via Twitter, Facebook or email at
arcobalenojewellerydesign@hotmail.co.uk