OOTD: Half awake in paisley print...
19:30
Just a quick outfit post, I picked this rather fabulous skirt up from the clothes swap, so thank you to whoever brought it in! I'm not quite sure if I've found "my way to wear it" but this is a good start, I love the vibrancy of the colours and the pleats. I'm not sure if it's vintage,it seems like it in to good a condition, but the print and style and lack of label made me think maybe?
I can't get enough of my chambray shirt at the moment, when a I first got it a couple of years ago I hardly wore it, but it's really doing it for me of late!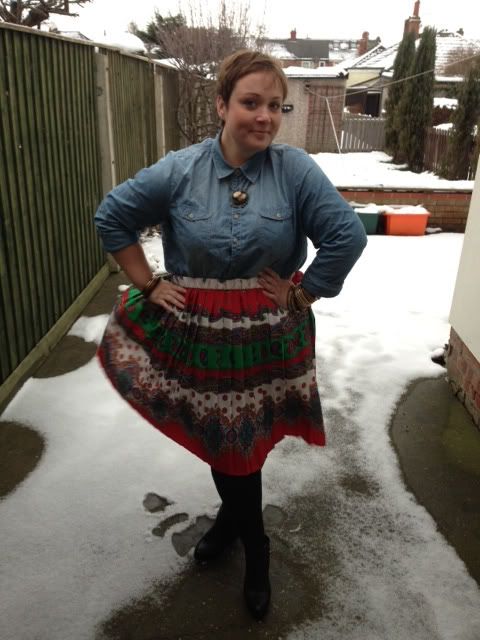 As you can see the snow is still around but I'm keeping my fingers crossed this is the last of it for now, it was a bit windy too, I nearly had a Marilyn moment!
How would you wear this skirt? (if at all that is, I'm aware it's not to everyone's taste!)