OOTD - Beam me up Scotty....
13:43
Afternoon all! Just a quick one as I've got tonnes of stuff to do today... I got these jeans before Christmas but I've only got round to wearing them today.They're from Asda and I was worried they wouldn't fit, but like a total numpty I didn't try them on or anything! Luckily, they did and they fit really well. I got the 22 regular and they're actually some of the best fitting jeans I've had for a while. I might look at getting some in a regular indigo as they're so comfy and don't have the gaping at the back I usually experience.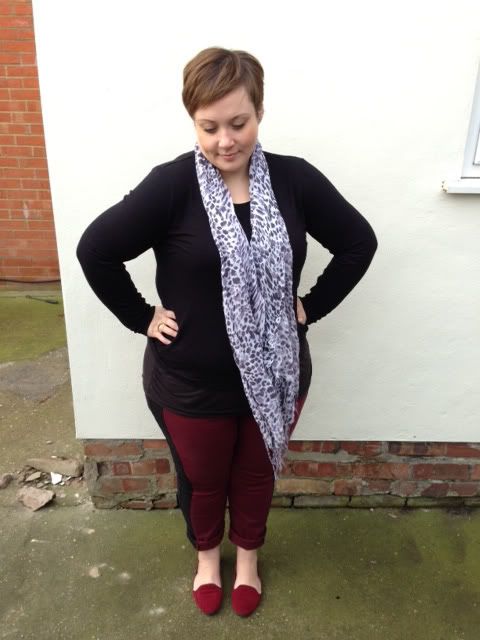 I wore....
Black Jersey T - Love Label//Burgundy Illusion Jeans - George at Asda//Shoes - Matalan//Scarf - H&M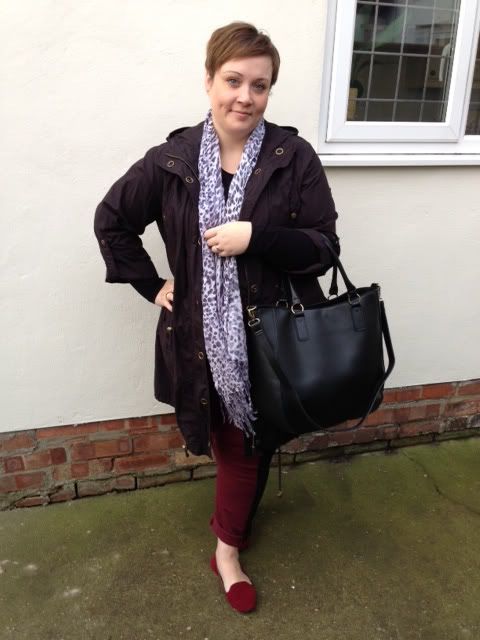 I was only going to the dentist so it's not exactly a glam outfit, but I do really like the look of these jeans.... Oh and the title? Yeh I think the burgundy with the black stripe down the side kind of looks a bit Star Trek!
Don't forget to enter my Instantprint giveaway for your chance to win one of four sets of 1000 business cards!! Click here for all the info!