Ok so, I don't always look stylish every day, I don't always make the effort. Some days I don't even bother getting dressed. On my slobby days, I always find myself nicking Michael's uni hoody as I find a lot of women's ones too short, so when Groupon asked if I'd like to get something from their website, I saw they had an offer on some hooded sweatshirts from Zavvi, so I went and ordered one. It was such a good offer I got one for Michael too.
Using the website was really easy, once I'd received my voucher number from Groupon I went to the Zavvi site, picked the hoody I wanted, added it to my basket and went through the checkout using the code.
I actually purchased Michael's the day after mine, but for some reason Michael's arrived much quicker, mine didn't arrive for over 2 weeks, I'm not sure if it was the Christmas post that held it up or what, but it did arrive in the end. Apart from that little hiccup I found the whole process to be pretty easy.
Both sweatshirts are brilliant quality, nice and thick, well made and soft to touch.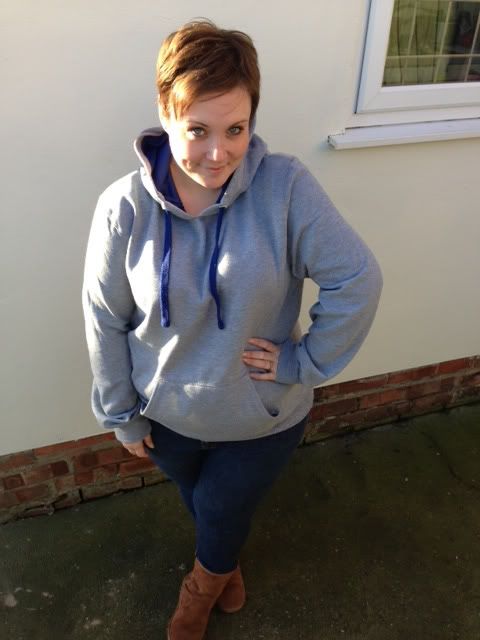 I've bought from Groupon several times now and have always found it to be great. What's your experience, do you love voucher deals or have you had a very different experience?