Well actually there are... Lots of spots! So today I was supposed to be going on a good old charity shop, but my darling friend totally forgot, so I was stood up! It's ok, we rescheduled for next week, so I was all dressed up with nowhere to go!
I wore...
Chambray Shirt - South (past season)
Jersey Long Sleeve T - Love Label (past season)
Spotty Skirt - New Look (past season)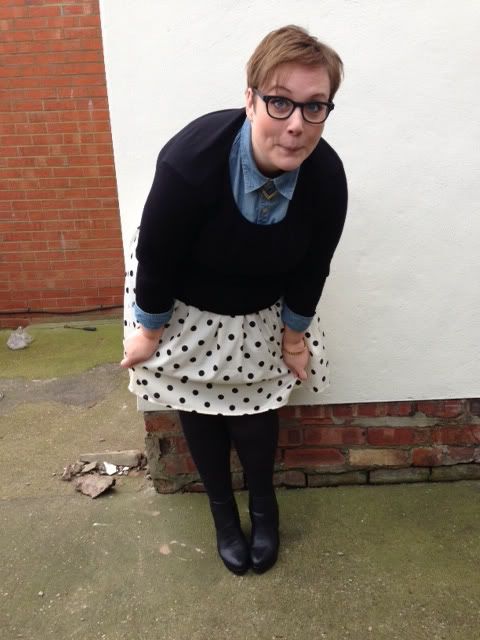 What did I do after the hubs took my pics? I put my pyjamas on and cleaned kitchen. Rock and fricking roll baby! We then sat down to watch a film, I was lucky enough to get my mitts on some Blinkbox codes, so we've been enjoying a few films together. I've never really thought to
watch movies online
before, but it was really easy to use and the quality was as good if not better than watching a DVD.
So being stood up wasn't all that bad in the end!