Evans Shape Studio Event
09:44
Hello! Hope you're all having a lovely weekend? So, last week I mentioned briefly in an
outfit
post that I'd gone to London for the
Evans
Shape Studio Event. Now I've got some photographs back from the event I thought I'd tell you a bit more about it!
I arrived into London around lunch time and met up with the gorgeous
Elena
, after some lunch and a flying visit to Primark we headed over to Evans HQ just off Oxford Street. The studio was decked out with all the latest SS13 lines, sumptuous accessories and gorgeous shoes..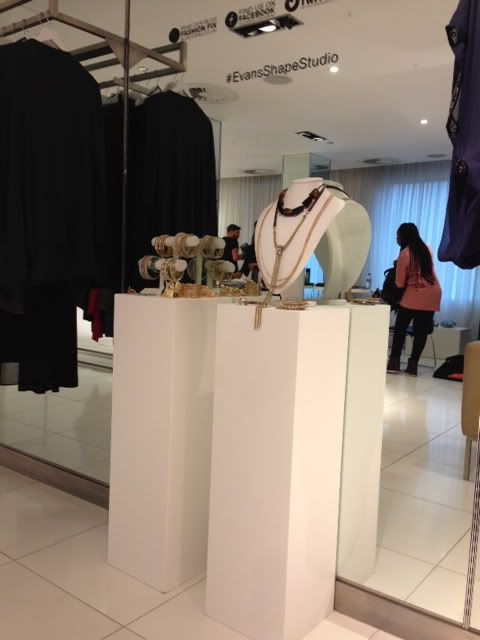 It wasn't long until a whole bevy of blogging beauties turned up and the party really started, with Girls Aloud on the stereo (thanks Tom!) and the bubbly flowing, the atmosphere was great. Over to one side was a photo studio and professional make up artists. It wasn't long before I head over to one of them (I didn't catch her name, but she was a complete babe) it was such a treat to have my make up done professionally, and I loved the results! I went over and picked my first outfit, I chose some leggings from the new Scarlett and Jo range and a beautiful print blouse from the Collection range that proved very popular, I think everyone tried it on!
Next I tried on the cutest tunic dress from the Scarlett and Jo Range, you can't see it all too well on the pics but it had a gorgeous crochet collar...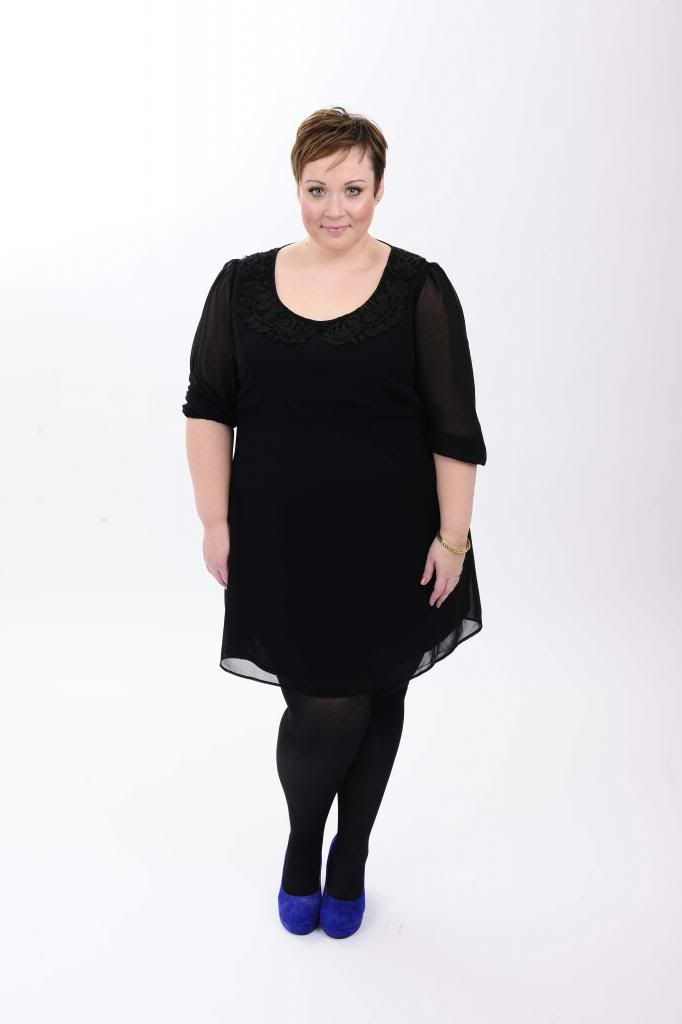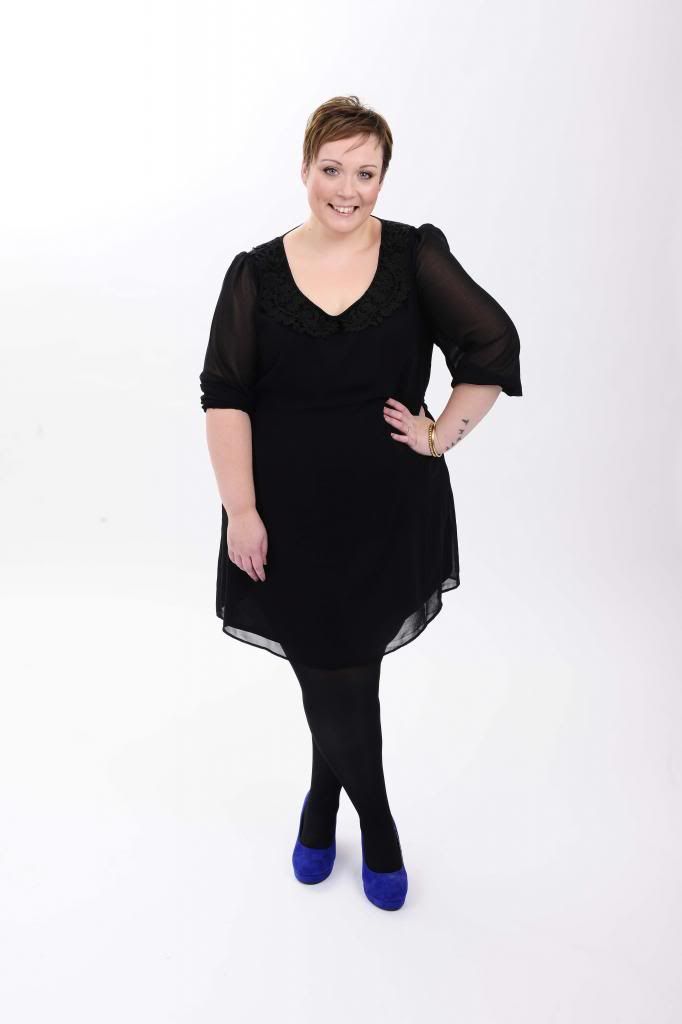 You might have noticed reading the blog I don't smile opened mouthed at all, this is because I hate my teeth, they're very uneven and I'm terribly conscious of them. I don't know if it was the bubbly or the lovely photographer chappy, but he managed to coax more than one smile out of me!
Next up I grabbed the maxi dress in the same print as the blouse I'd tried on earlier and jumped in for a few shots with Elena!
I was really impressed with all the new lines, the new Scarlett and Jo collection is a great addition to the Evans family, there's some great pieces in there for everyone.
The release dates for the ranges are..
Scarlett & Jo - 5th Feb
Live Unlimited - 25th March
Collection - 14th April
I'm excited to see them hit the website and shops! And a big thank you Evans for putting on a fab day, as always its very much appreciated!