You wil have no doubt by now noticed its getting a bit chilly. No shit Sherlock I hear you cry. So you can imagine how happy I was when the guys at Excite Clothing sent me this gorgeous cosy jumper.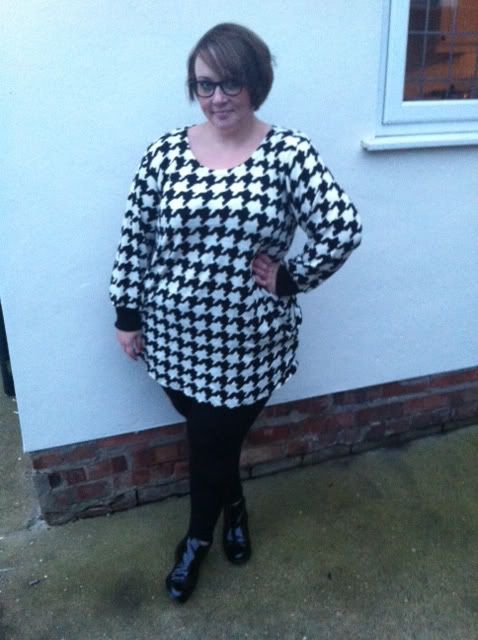 I love the big, bold houndstooth print on this jumper. The material itself is a kind of jersey knit, it's really soft and has an almost velour feel about it. I sized up to a 24, I'm glad I did as I think the 22, although it would have fit fine, wouldn't have had that loose, slouchy feel.
I just teamed mine with simple black leggings and patent ankle boots for a bit of a 60's look but I think this would look great with some really bright jeans too.
Excite have some great pieces in their Plus Size collection at the moment, you can see them here I might have to see if Father Christmas is feeling generous!