OOTD - These are a few of my favourite things....
12:00
You know one of those days when you just feel rockin'? When an outfit comes together, and you feel really good about yourself... Well today was one of those days. I don't want to sound full of myself, but you know what I mean yeh?!
I think my feel good outfit came to be, in part, because I basically put on all of my favourite things, at once!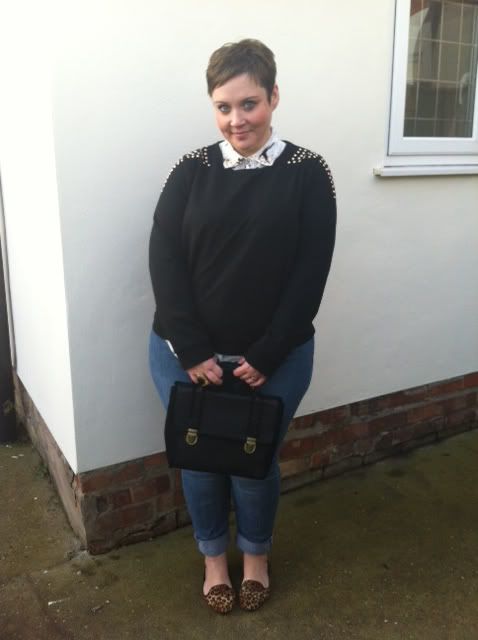 I wore....
Bird Print Studded shirt - Simply Be (Just seen)
Studded Sweatshirt - Clothing at Tesco
Molly Jeans - South @ Littlewoods
Leopard print smoking slippers - Matalan (similar)
Satchel - ASOS
Coat - Bon Marche


Honestly can't get over how much I love my new coat,so thank you husband dearest for buying it, 'tis the coat of dreams!
Do you have days when an outfit comes together and you're just like "YAS"?