Life is too short....
18:00
I've read several posts in the past that talk about the fact we tend to keep items of clothing for "best" and that indeed life is too short for such nonsense. This is something I have to remind myself of, as I am guilty of keeping clothing for best, but the fact of the matter is, I don't actually go out enough, or to special occasions to warrant this.
A prime example of this is this ASOS play suit that has been hung in my wardrobe for a year now, I've even packed it in suitcases when I've been away and still never worn it. It's sat in my wardrobe with the labels on. But no more! I will wear my pretty clothes every day!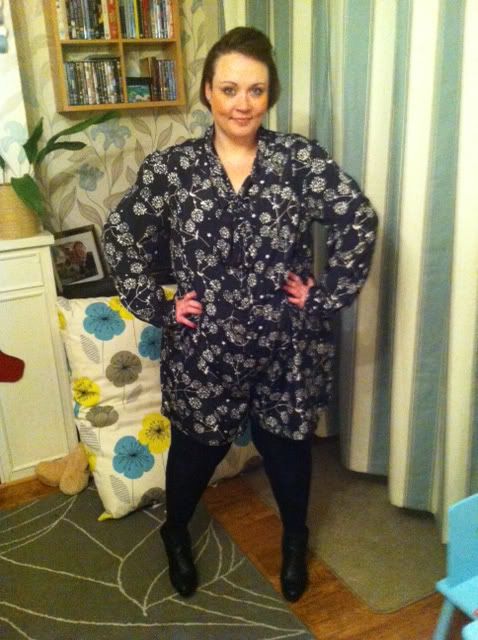 Weird pantomime Peter Pan stance aside, I love this playsuit, I remember Rosie wearing hers at Plus London and thinking, "ooh I must remember to wear mine" but did I heck!
I wore a cosy cardi for warmth and comfort, and I'll definitely be wearing this again, no more will items languish in the back of my wardrobe!
Do you keep things for "best" or do you wear all of your wardrobe all of the time?