Invasion of the Killer Curves!!
17:32
Just a quick one today, first off... *Disclaimer* Curves/Curvy is a very loaded word in the fatosphere, for too long companies have used curves as an almost apologetic term to appease fat women who might not be ready to accept there wobbliness in all it's glory, and that's fine, but let's face it, curvy is a description of a body shape, not size. I know women who are a size 6 who are very curvy and I know women who are a size 28 who don't have a curve on them, straight up and down, and that's fine.
I do however, class myself curvy, I also know I'm fat too, but with a large bust a small(ish) waist and some rather large hips I have what you might class as a curvy figure. So when I saw the lovely Betty Bee was selling these awesome B-movie-esque tshirts, I had to get my chubby little hands on one! Cue ridiculous photos of me acting like a complete tool......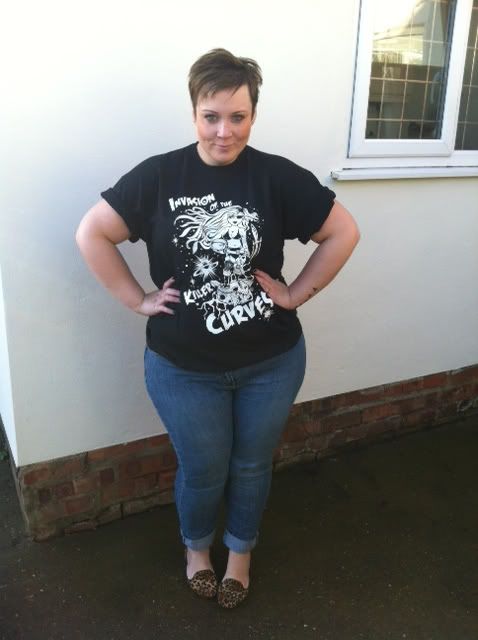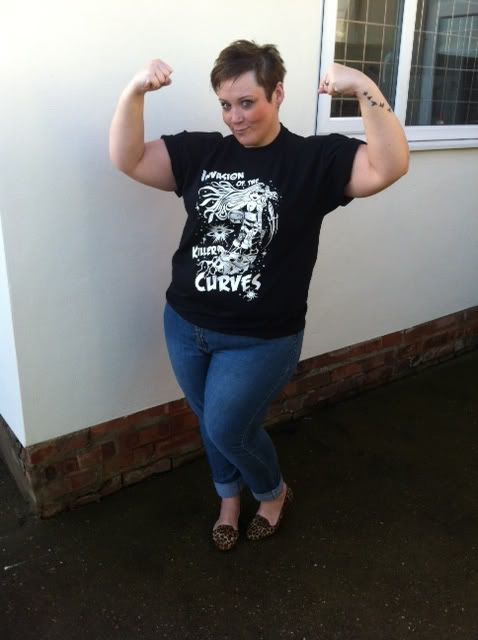 Safe to say I'm super pleased with the tshirt, it's a good quality jersey, I bought the XXL, which fits great, and for £12 it's a complete steal! If you want to rock your killer curves just click on the link here you'll also see the rather marvellous Betty herself modelling it like the knock out, hot momma she is, meeeeeowwwww ;)