Barratts Boot Review...
12:00
I was contacted by the lovely Kieron at Barratts last week to see if I'd like to review a pair of shoes for them, I was really excited because I absolutely love shoes. Way back when, when I was a size 32, and there wasn't as much clothing choice around as there is now, shoes where my way of keeping up with trends and adding colour to an outfit. They made me feel a little bit more normal, I cold talk with slim friends about the newest shoe, whereas talking about fashion was always hard because I felt excluded because of my size. A little deep for a shoe review, I know, but I thought I'd let you know why I love shoes so much!
When I headed over to the website, I knew I wanted to find an awesome pair of boots with either a wedge or a chunky heel. There was heaps of choice, but in the end I chose these gorgeous block heel Chelsea boots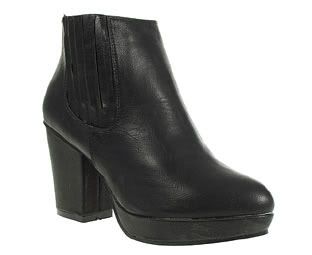 I was so pleased with them when they arrived, delivery was quick and they were well packaged. I found them to be really comfortable. I don't wear heels very often nowadays so i was surprised how comfy they actually where! Don't get me wrong, I'm not sure I could wear them everyday, for hours on end, but I did wear them for about 6 hours whilst shopping in town and I didn't want to chop my feet off at the end of the day, so that's cool!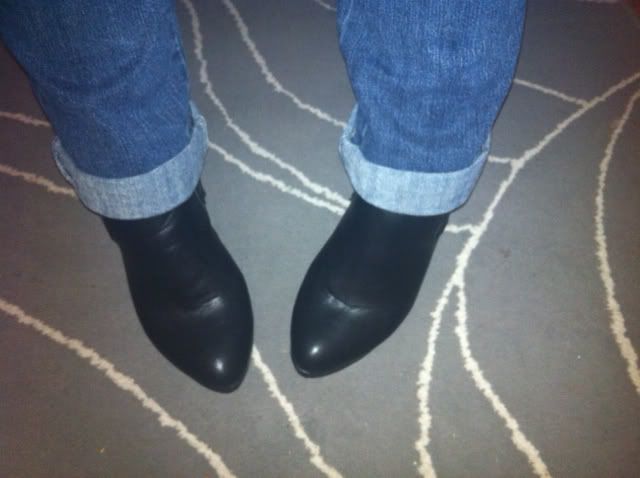 I love the almond shaped toe of the boot, and how they looked on. It's safe to say I'm completely in love with these babies! I'm also very excited to see after closing 4 years ago, our local Barratts has reopened, and I'm hoping this is a sign of things to come.
If you head over to the website they have 30% off everything at the moment, just enter CRACKER at the checkout! Bargain!