Ways to Wear Challenge #1 - Little Black Dress
15:28
Since Five Take is having a break I've really missed taking part in a wardrobe challenge, so when I saw Gemma over at
Big Girls Browse
was launching one, I was really excited to take part!
So simple really, this is my take on the Little Black Dress, with upcoming festivities a lot of people see this classic number as their wardrobe saviour, and I'm no exception. And by sheer luck the lovely folk at
Simply Be
had sent me a LBD this week, so what better opportunity to have a go at styling it up.
I wasn't sure what I was going to do, but I knew I wanted some kind of headband affair going on and when I couldn't find the one I wanted, I improvised with a necklace! It wasn't meant to have a 20's feel about it, but I think with my hair as it is at the moment and the headband, that's what it ended up like, and I quite like it!!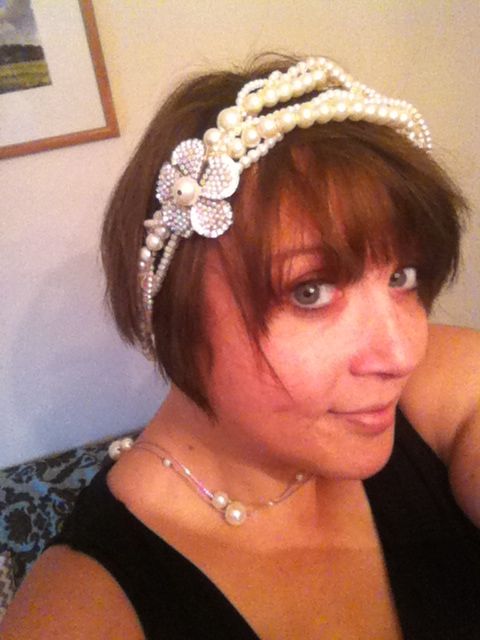 The dress itself has cross over detail to the bust, is nipped in at the waist and has a gorgeous knee length pleated skirt. Its simple, but effective, really wearable as it has lots of stretch and I found it true to size. I wore it with a simple pearl necklace, I added a leather obi belt and satin peep toe shoes in black, oyster and grey. The dress is also available in red, whihc I think would look stunning! Click
here
for more details..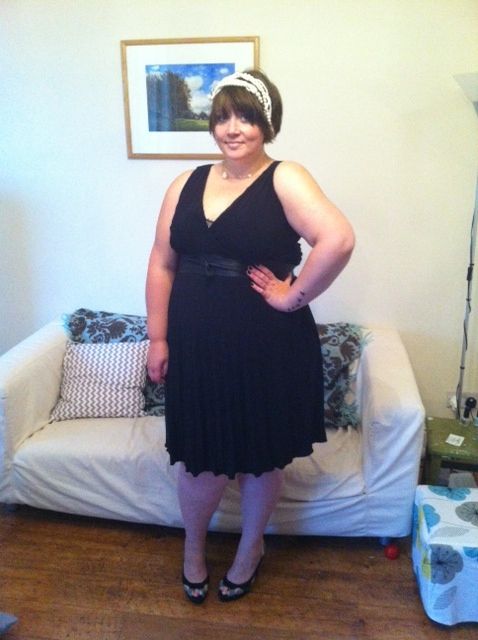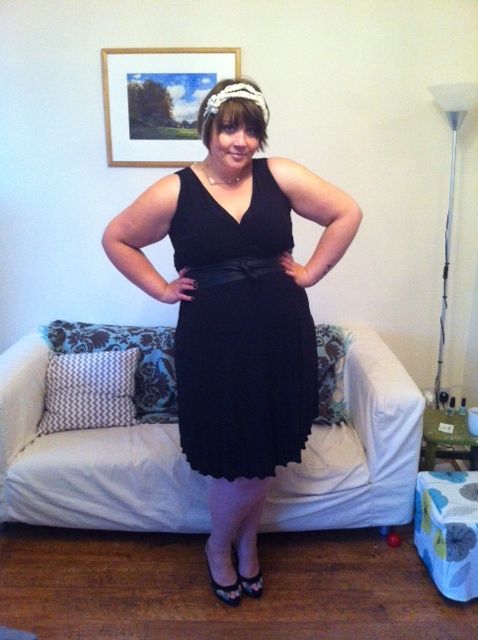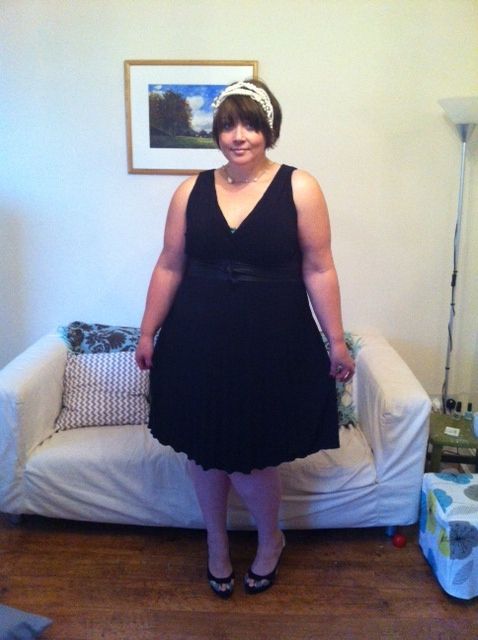 If you'd like to get involved in this particular challenge you've only got until tomorrow (20th November), if that's a little too short notice, I'm sure they'll be many more to follow, so get involved... Click
here
for more details