Things of beauty...
10:00
It would appear that
Simply Be
has gone and done it again... The latest "Must Have" collection is cram packed with beautiful dresses and gorgeous separates that do not disappoint.
I've been lucky enough to have a couple of pieces sent through to me, the first of which is this amazing
bird print shirt
with studded collar detail. Really two of my favourite things, it would appear my love for bird print still hasn't gone away and my new obsession for studs makes this my dream garment!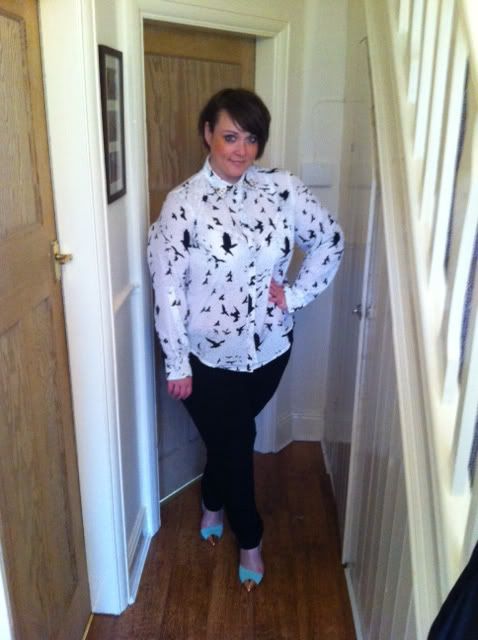 I was sent my usual size 22, I'll be honest, it's not the most forgiving of fabrics, it has no stretch at all and is a little bit see through. I think I might have been better sizing up just from the aspect of gaping when sitting down. I just have to remember to be more lady like when I wear it and not to slouch!
But fabric aside, this really is the most gorgeous shirt, the bold bird print and stud detailing to the collar is just so great. On this occasion I teamed it with black skinny jeans and aqua metal tip heels, but I could equally see this worn with a high waisted skirt, tights and pumps, or with some jewel tone cigarette pants and heels.
So; how would you wear it?
This item was gifted to me, but all opinions are my own.