The date that never was....
20:55
So, Mr BeBe and I ventured out this evening to see the new James Bond film. We were very excited to be spending some time together, but, I think the whole of our town must have been feeling a bit thrifty and had also taken advantage the 2-4-1 Wednesday as the showing was sold out. Oh no! So we had to toddle back home and have a cup of tea instead. Rock and fricking Roll! Oh well we'll just book tickets for the weekend instead.
I took some pics of what I wore anyway... See always thinking about you guys... Ha ha!!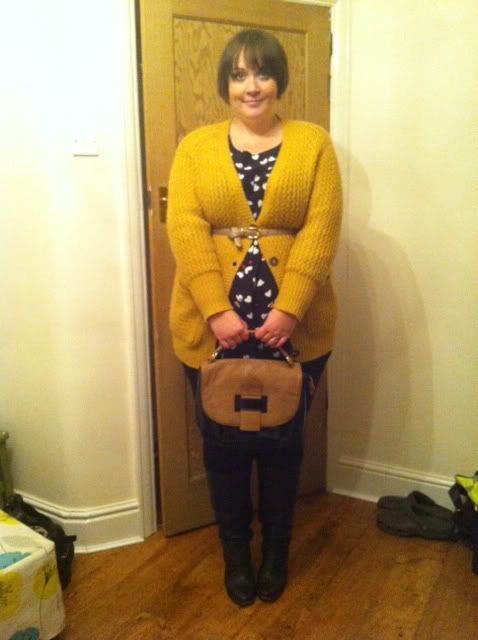 I wore my Clements Ribeiro heart print top, chunky mustard cardi, leggings, heeled knee high boots and cute satchel bag. All very old but wardrobe favourites! I wanted to be comfy for the cinema but still cute, and the heels for a little bit of sexiness.
Aww sad face!!