Saturday night, partying, boozing, dancing yeh? Nah Monopoly folks, that's where it's at! So my lovely bestie and her fella came round for a night of takeaway and monopoly.
My excited wine/monopoly face....
I've been meaning to blog these jeans for ages, the minute they came onto the
Evans
website I lusted after them, but I was so skint I couldn't afford them, but luckily, payday and a cheeky 20% code from
SLiNK
magazine fell around the same time, so I made them mine!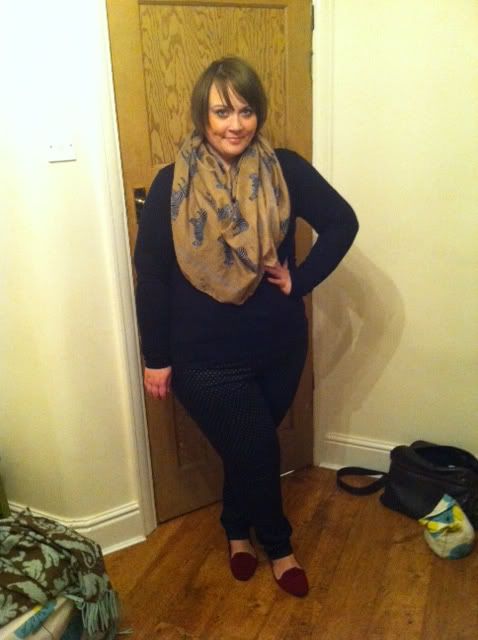 You can't actually see from the picture, but the jeans are actually polka dot... I bet you was thinking, what the bloody hell was she so excited about?! But yes they are so cute and they also have them in red and green on the website.
What I wore...
Black Jersey Top - Love Label
And the monopoly? Well my friend won by a considerable amount! But we did have this rather fabulous vintage set to play on though....