Oooh it's SLiNK time again folks! Issue 8 has just hit our digital shelves to to speak, digital copy is available to download now and the hard copies are available on preorder.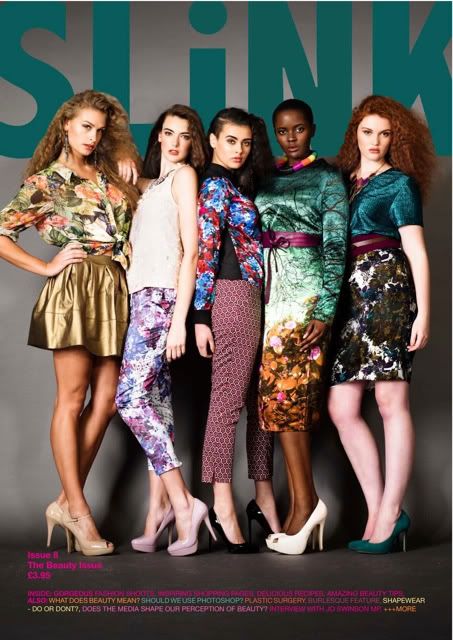 Issue 8 is full to overflowing with beautiful Plus Size fashion, editorials, interviews, articles and much much more. I've said it before, and I'll say it again, it's so refreshing to pick up a beautiful, chunky, seamless glossy and not have a barrage of images that I can't identify with, clothes I can't buy and articles about weight loss that I don't want to read.
Issue 8 explores beauty and challenges the perception of beauty.

SLiNK is fresh and current without being patronising and trust me, I'm not raving about it because I've written for it before, don't get me wrong, I think it's pretty awesome that I get to write some stuff for it now and then, but I genuinely love this mag!

This month I interview Burlesque performer, actress, business owner and all round sexy beast Khandie Khisses. She also happens to be plus size and rocking her body in front of audiences all over the world.

So if all that sounds like your kind of thing why not download yourself a copy or order yourself a nice shiny touchy feely copy by clicking on the link below.. I always do the double, one for the iPad and one for the coffee table! http://www.slinkmagazine.com/slink-shop/