So along with the fabulous bird print shirt I blogged the other day I was lucky enough to be sent one of the most fabulous dresses I've owned for a very long time. The Galactic print dress from the new "Must Haves" range caught my eye the minute I saw it, the print is so striking and I love the shape of the dress.
When it arrived I wasn't disappointed, the print was just as vibrant as the on the website and the material is a thick stretch cotton that is versatile for every day or evening wear.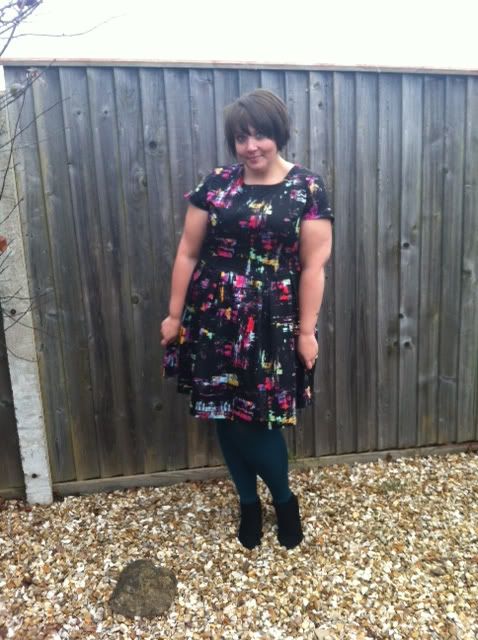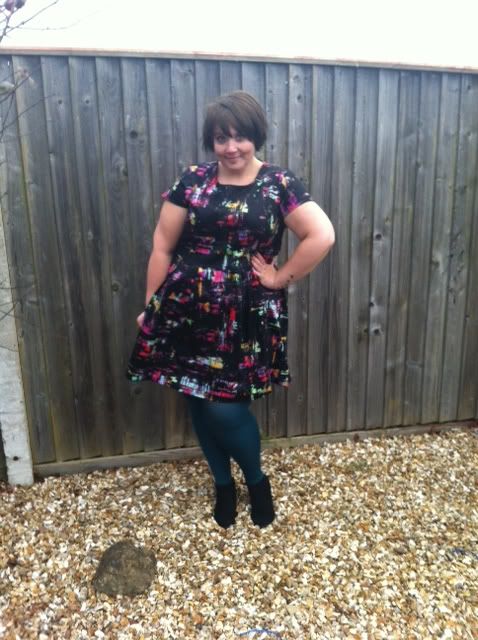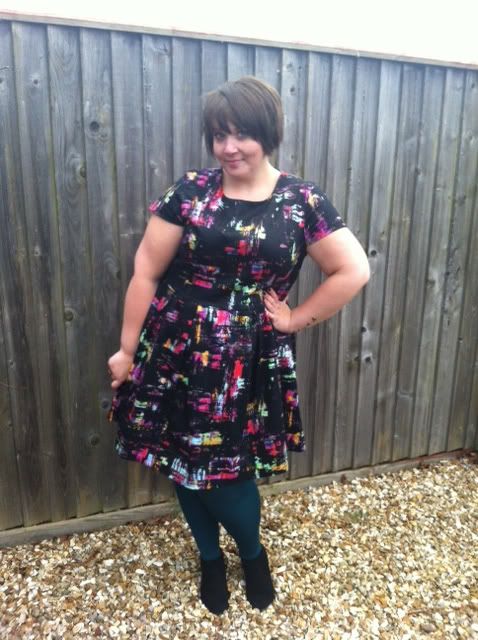 I honestly can't tell you how much I love this dress, its just so wearable, I wore it to a meeting in Leeds on Friday and a complete stranger came up to me to tell me how much she loved my dress, I was so chuffed!
My only little bit of advice would be to possibly size down on the dress. I ordered my usual 22 and found it to be quite generous, I think I could have easily got away with a 20.