OOTD: Prim and Proper
10:00
I just seem to be so busy nowadays so I'm trying to keep popping up little Outfits of the Day, the perks of being busy means I am actually wearing something other than pyjamas, so that's cool, I just have to remember to get photos!
I headed out to do a few jobs then over to my folks for dinner, Michael is on lates for the first time and I didn't want eat on my own (well me and the bubba) so my bids very kindly cooked dinner.
I got this cute "dress" and I use the word dress very loosely as it is way too short to wear as a dress, from Primark, it was in the sale, so for the grand sum of £7 I got this little beauty. Primark only go up to a size 20, but as I've said before, it's always worth a trip in there, as dependant on the cut and material you might be surprised. I'm a 22/24 and have quite a few bits from there. Granted this is a bit tight over the tummy, but I'm ok with that, it's a belly, get over it!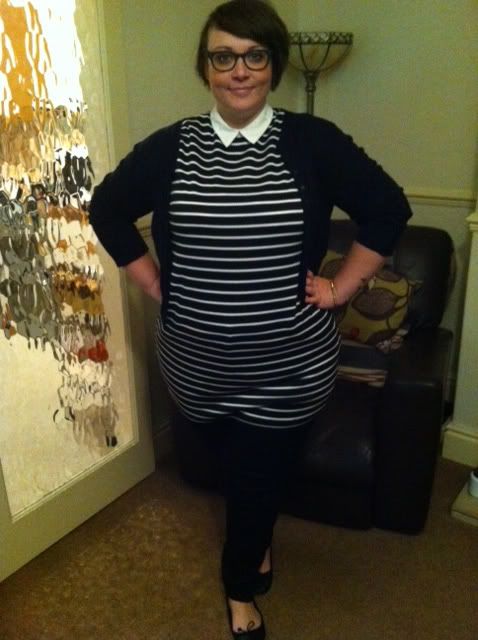 I kept the look really simple, all monochrome with a cropped black cardigan, skinny jeans and pumps...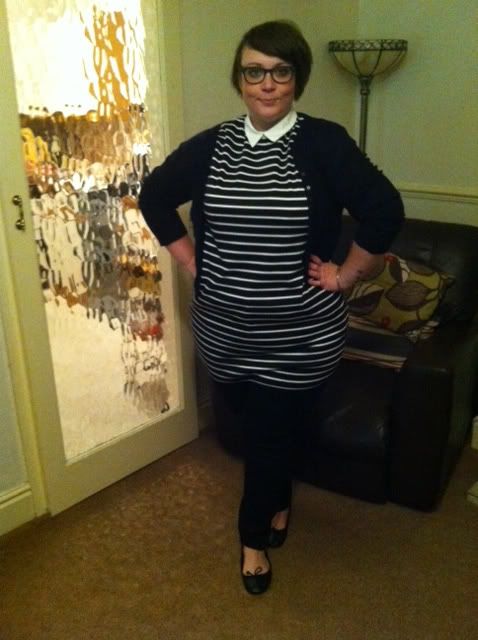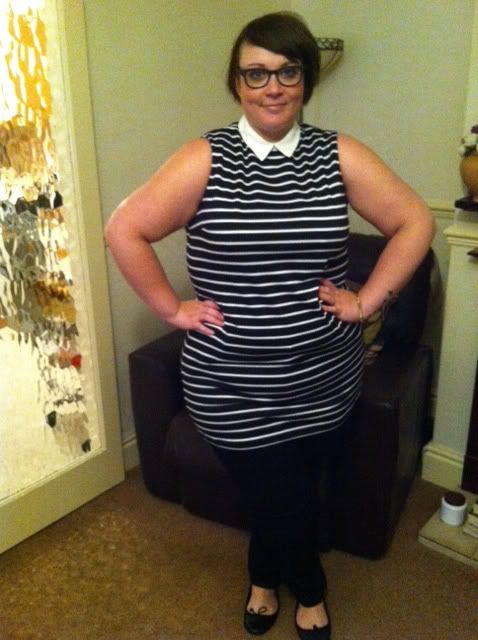 My dad bless him, is not the greatest photographer, but you get the general gistage!