OOTD: Inappropriate mum dressing...
22:17
So you might remember a few weeks ago I went to one of those awful soft play areas, i blogged about it here I wore my fabulously bright Simply Be Floral trousers, a leopard print trim shirt and biker jacket, just, well, because I refused to grow old gracefully and become one of "those" mums.
Well today, my best friend and I headed to a different soft play area today and I decided to wear, what on first glance looks like a pretty boring, tame outfit. Which on the whole it is I guess, but I've been looking for ways to wear my wet look, snake skin leggings as day wear. They're all good and well for a night out with heels, but I wanted to incorporate them into every day wear, so I teamed them with a big comfy cable knit jumper and scruffy old biker boots.
I wore...
Cableknit Jumper - Clothing at Tesco (available in store)
Wet look leggings - Simply Be
Biker boots - Kurt Geiger (last season)
Like I said on first look it doesn't really look like much and the leggings don't come across well in the pics, but I felt pretty cool in them all the same!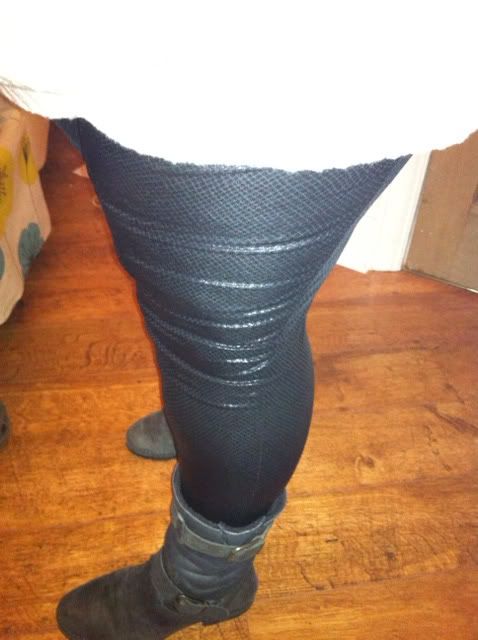 Is there anything from your evening/going out wardrobe you've incorporated into your day wardrobe?