Oh hello lovely folk, I hope you're all well? Quite some time ago the rather nice folk at
Cutey
sent me a couple of bracelets to review, and I must admit, I've been so slack it's unreal, I've been meaning to blog about them for ages, but what with the move etc I just didn't get round to it! So here goes!
The bracelets arrived quickly and were well packaged. Unfortunately the standard size chain didn't fit my wrist, so I contacted
Cutey
and they informed me that they've just started doing a longer length chain, which they promptly sent out, which is great!
I was sent 2 bracelets, one in brown tones and one in blue tones....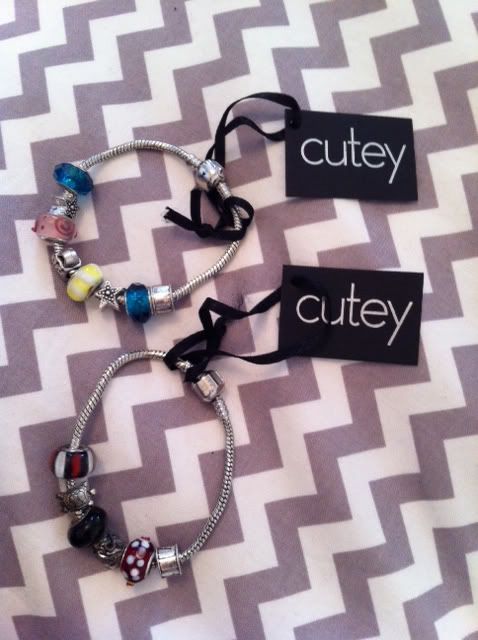 I must admit I'm not a huge fan of these style of bracelets, absolutely nothing wrong with them, it's just that they're not my usual style of jewellery, but when mine did arrive, I enjoyed having a little play with them and finding a combination of charms that suited my style a little better.
But I think that is the beauty of these type of bracelets, you can chose which charms you have, how many or little you want, and make them your own.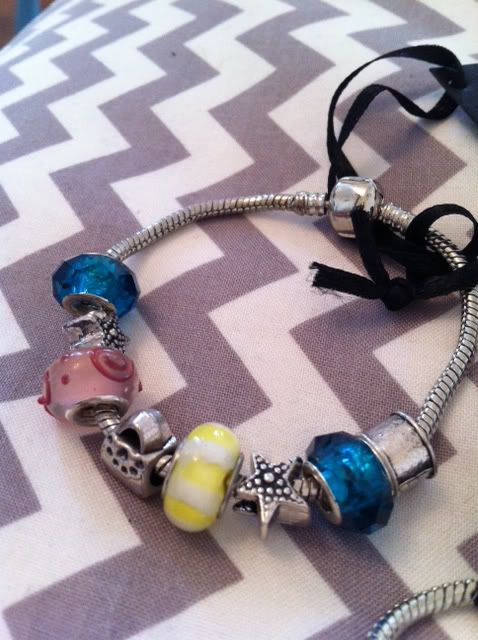 If these bracelets are your kind of thing and you'd like to get your hands on one of these lovely bracelets, I have 2 to give away! For your chance to win one, just use the fancy rafflecopter thingymejig below!! And if you're not lucky enough to win, but would still love one, why not head over to their website, just click
here