Mrs BeBe's Travels...
17:20
So, the other day I promised I'd tell you what I'd got up to in London, if you're at all bothered that is? It does involve pretty clothes, shoes and accessories though, so bear with me!
So off I toddled to London, on what I might say was a suitably impressive National Express coach! I haven't used them since the early 2000 and I swore I'd never do it again, but money being tight I chose to take the coach and my, what an improvement, comfy leather seats, seatbelts, clean loo and the best bit.... electrical sockets!! SCORE! (it does not take much to impress me!)
So anyway, once I arrived at Victoria the lovely Caroline "Curvy Wordy" came to meet me and of we toddled to our first appointment of the day, we'd decided whilst we were in London we may as well put our time to use so we stopped by the
Push PR press day
, what better way to fill an hour or so looking at very beautiful things?!
The small but perfectly formed studio had an array of gorgeous wares by a range of great designers and online brands. There was some great clothing but none of it was plus size so I didn't think it was especially fair or relevant to the bulk of you guys so I thought I would focus n the gorgeous accessories and footwear.
From top left - clockwise - Spanish brand Unisa SS line is full of nautical inspired wedges and pretty sandals, I loved the range in heel heights to suit all feet! Rockport where the mainstay of teenage lads when I was at school, but it looks like they're back with a gorgeous range of fashionable and more importantly having been bought out by Adidas each pair of shoes has inbuilt Adidas technology for added comfort and support! The gorgeous selection from Nelly had me drooling as per usual, especially the studded pumps, yum! ooh and I saved the best for last, I discovered Jemima Vine a month or so ago, and fell in love, the small but perfectly formed collection is so beautiful and SS looks to be equally as gorgeous with chunky loafers and cute heels.
From top left - Clockwise - The Sonal - Talgeri Bhaskaran blew me away, I loved the geometric shapes and brushed metals, my favourite piece was the paisley shaped rings, so, so gorgeous and designed by the same person responsible for Eastern Mystic (pictured) the massive difference in styles is staggering, each range beautiful but with completely different qualities. Also on display was the beautiful Alice Menter range, these beautiful, cuffs and collars are made from everyday items such as nuts and bolts but with a luxurious edge, check out the website to get a better look at the detailing.
Caroline and I also got a chance to have a play with the beautiful
Chamilia
bracelets, with a huge array of charms and beads we got to design our own bracelets. After much umming and ahhing I decided to go for a very simple design with just the one beautiful Swarovski bead on a simple silver chain..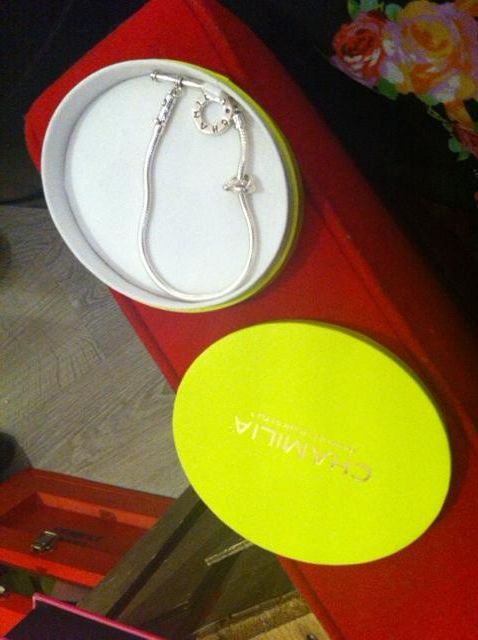 So after all the fun at Push PR we headed over to the Clothing at Tesco event for a sneak peek at all their festive lines, the press room was dressed beautifully, complete with twinkly twiggy tree, newspaper wrapped gifts and champagne for that festive feel.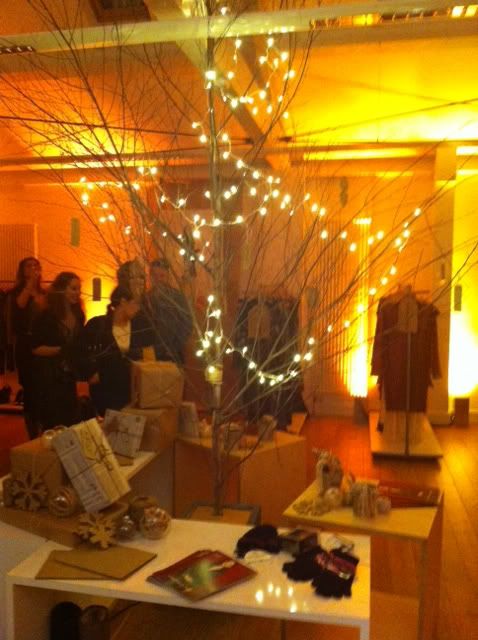 As always, one of the best bits of attending events is that I get to catch up with my blogging babes, this time I got to spend time with
Caroline
and
Hanna
...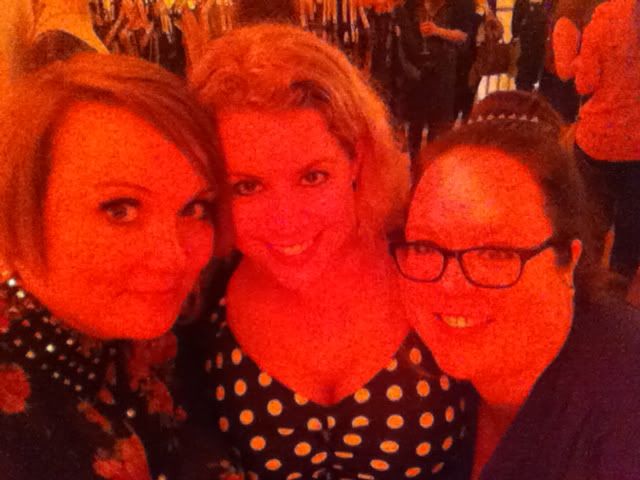 Demonic sexy birds....
Although extremely pretty, the atmospheric lighting at the event didn't do much for my photography (nor did the champagne, hic!) so please excuse the red glow and shaky pics!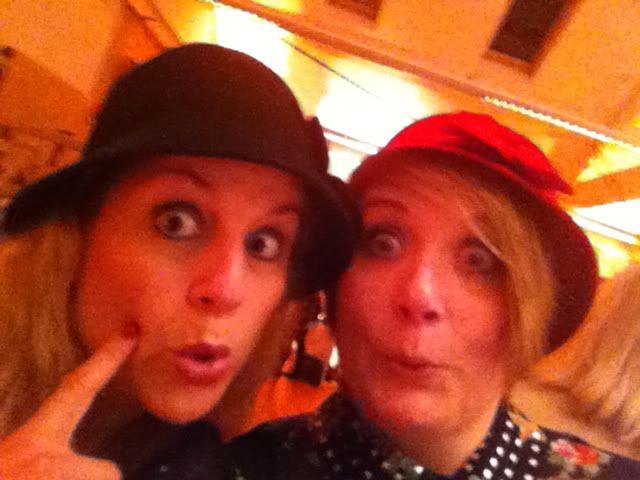 This would be Caroline and I pretending to be the Elliot Sisters.....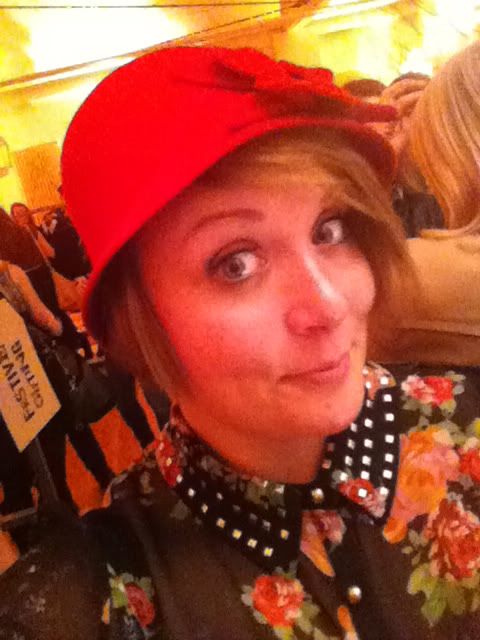 I love this hat, so cute!!
I loved all the festivities, and saw some great party wear, but, being the home-bod that I am and immense pyjama lover, my favourite item of the evening was in fact the winter print onesie!! And at £12 I think we can pretty much guarantee it will be making an appearance in my wardrobe. If you are looking for some seasonal glamour though there is 20% off partywear at the moment, just click
here
to view!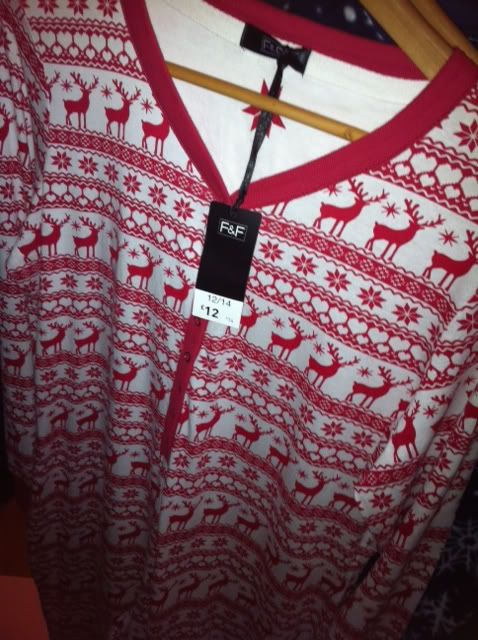 TOO CUTE