Big Boot Challenge: Jileon Wellies
10:00
Hello! So the Big Boot Challenge isn't just about formal boots, Toni and I are looking to find lots of different types of boots, that for so long have evaded us chunky calfed ladies. So this next instalment is all about wellies! I've never had wellies, I bought a pair last year, but they just didn't fit right, they were so small in the calf, they were more like slouchie wellies! So when the lovely folk at
Jileon
sent a pair of their
wide calf boots
over I was very excited!
Oh so pretty!!
Love the branding to the front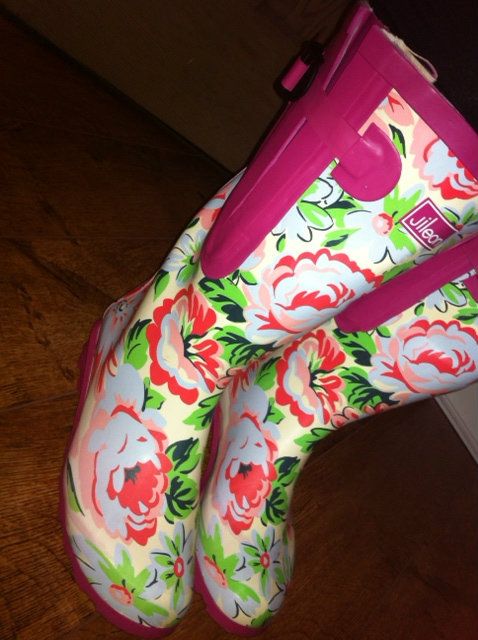 Great print
Post poorlyness, looking a bit peaky, but ready for firework fun!!
The
Wellies
themselves are made from a really durable rubber, the lining is really soft and warm, compared to hard, cold wellies of the past it was a revelation! I love the cute floral print and was just so happy that they actually fit. Because the buckles are adjustable I think you could easily get another couple of inches out of these and would accommodate up to a 22 inch calf.
Poppy is at that age now, where she is obsessed with jumping in muddy puddles and running around on grass and leaves so I can see these getting a lot of wear!!
You can see the whole wide calf range
here
and keep checking back as I know the fab folk at
Jileon
are looking to extend the wide calf range and do more funky prints and designs.
These boots were kindly gifted to me, but all opinions are my own