So, earlier this month I composed a little wishlist for October and was thinking of doing it monthly, but quite frankly there's so much gorgeous stuff out there I couldn't wait until November, so expect these to pop up sporadically!
Really as by chance and as per the last one I've kind of pulled together an outfit but they are such strong pieces they really can hold their own.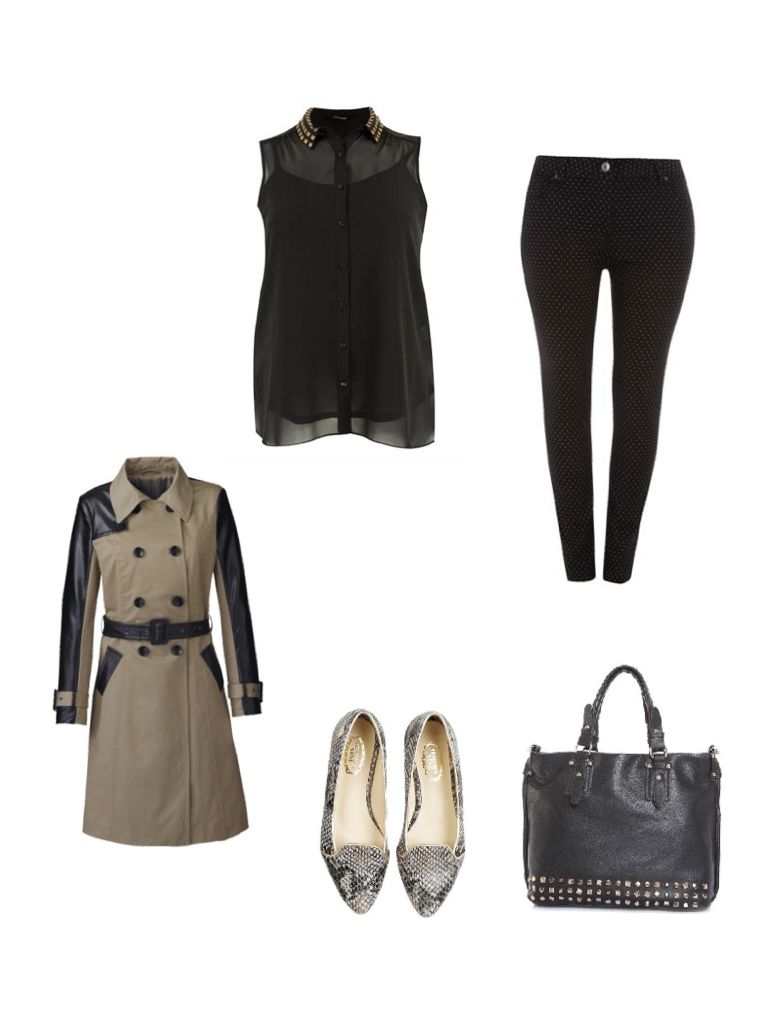 Clockwise from the top...
Sleeveless Blouse with Stud detail
-
Yours £26.00
- I love this and can see it going great with not only trousers but tucked into a pencil skirt or floaty maxi.
Black Polka Dot Jeans
-
Evans £29.50
- Oh how I have sat lusting over these, and even with the discount SLiNK magazine has at the moment for 20% off (EVSLINK20) I just can't afford them (damn you house move!)
Black Studded Bag
-
La Moda £22.00
- I discovered these guys today on twitter... Oh my goodness, how much do I love this bag?!?!? It will be mine, oh yes, it will be mine....
Snakeskin Smoking Slippers
-
Jemima Vine £149.00
- LOVE these, lets face it, miles out of my price range but unlike so many similar shoes out there in this style, these have a more pointed toe, making them a bit less actual slipper like, which I think is gorgeous.
PU Sleeved Trench Coat
-
Simply Be £75.00
- So cute, and versatile. I find with some coats they only ever look good with trouser or with a skirt, but the classic trench coat style I think it looks great with either.
Have you been lusting anything this month, or is your list like mine, pretty much never ending?