OOTD: Friends Old and New
12:00
So as some of you may know I'm moving house on Saturday so I've scheduled a couple of posts, just some little Outfits of the Day type things, just so you know I haven't forgotten you all.
I wore this the other day just to go into town and do some jobs (lets face it, at the moment that's all I do get round to doing!!)
The stripe t-shirt has appeared in many an outfit post, I love it so much. It was the most cheap, wardrobe basic from Littlewoods South range that I've now had about 3 years but it just goes with everything. The scarf is vintage, I got it form a fair in York where I was working once. The leather jacket is pretty new I mentioned it in a recent
post
, I can see it becoming an absolute firm favourite, its just so versatile and comfortable.
I don't know what Michael had just said to me, but I'm pulling the weirdest face...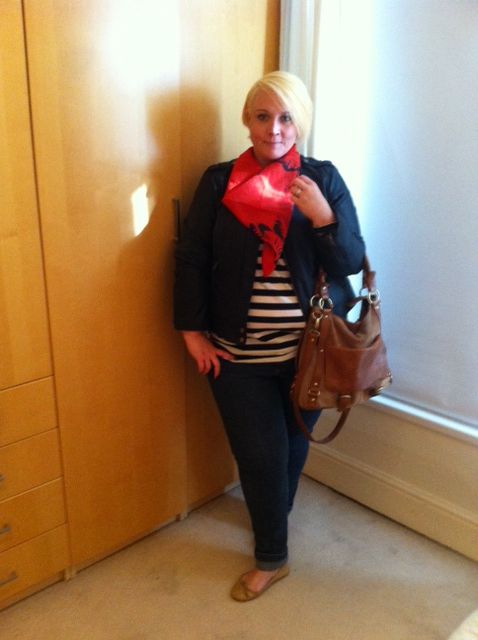 The bag too is an old favourite from
Clarks
that gets a hell of a lot of use. They told me on twitter the other day that it's still one of their best sellers!