I know I keep whinging on about it, but that awful cold really did knock me out for like a week and today was the first day I felt anything like human again. To be completely honest I think it's more just psychological now, I felt so physically bad, it just made feel really down. So what does a girl do when she feels blue? Well this girl puts on a pretty dress and a her best face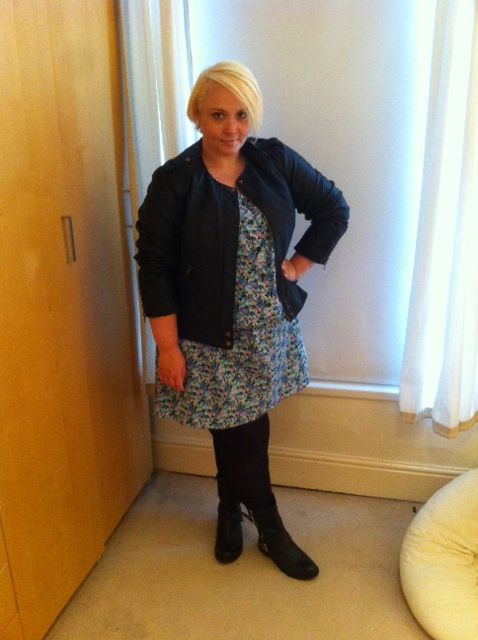 The blonde is still taking some getting used to!
What I Wore...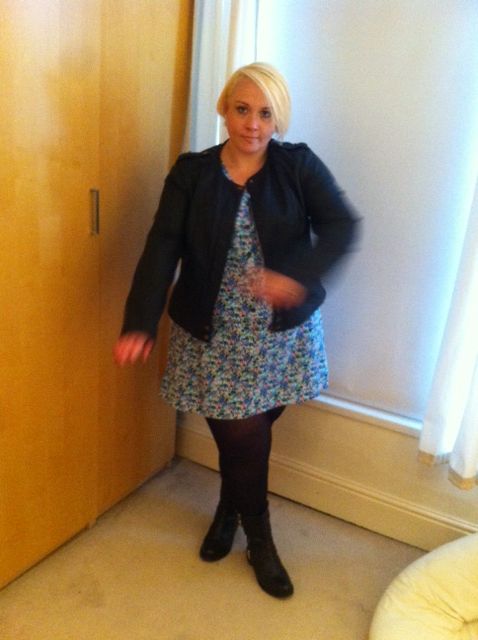 ACTION SHOT
I was so pleased with the dress, one of my rare vintage, plus size finds. It didn't look all that on the hanger, but I was really pleased with how it looked on, the pattern is so cute and the mix of purples, blues and greens is lovely.
I finally got to wear my biker jacket too! I picked this up from
Tesco
a couple of months ago, it has unfortunately since disappeared from the website, but they do still have a great selection of jackets on there so its worth a look. My boots are the beauties from Evans that I raved about on my rather embarrassing
vlog
.
Do you find a layer of make up and pretty dress goes some way to cheering you up?