Hey hey! You might remember some time ago, I was lucky enough to be included on the
Clothing at Tesco
Plus Size Panel as well as the voucher they gave me for the giveaway, they were also kind enough to send me a voucher too. So I treated myself to a couple of bits from both the True Range and the standard range. I happened to wear them both together today, so I got Mr BeBe to snap me before he rushed off to Newcastle for an arty type thing...
The two items I chose were....
In an ideal world I would have teamed this with some stack heeled boots, quirky jewellery and a designer handbag.. the fact of the matter is though I'm a 32 year old mum who is too busy to worry about heels and faff about with loads of jewellery that my 2 year old insists on pulling on!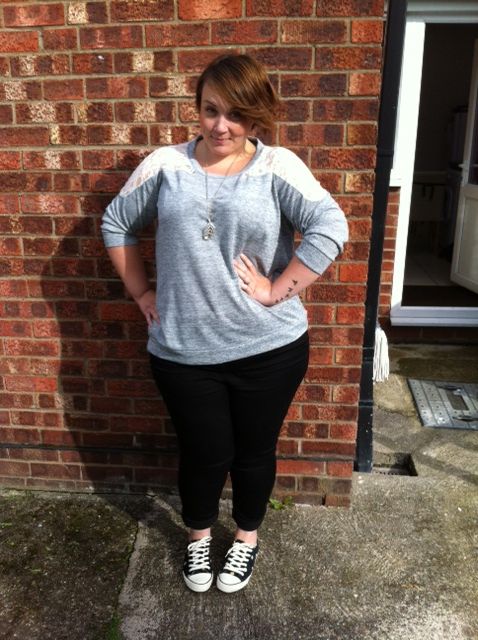 I wore...
Ha Ha accessorise your outfit with the latest stylish mop!!
I just kept it casual and comfy, where I'm at my happiest! Do you have illusions of grandeur when it comes to planning outfits, but the reality is somewhat different?