My body, your body, any body....
10:56
Bodies are amazing, bodies are varied and vast and ever changing, for some of us they get us from A to B, some bodies make other bodies and bring them into the world, some bodies entertain and dance, or run and win medals.
No two bodies are the same, nor do they serve the same purpose, and to that end, surely they can't be judged? What is the bench mark for something so individual? If your purpose is different to some one else's how can you judge a body unfit for that purpose?
With celebrities under constant scrutiny, Lady GaGa has hit back at critics by posing in her underwear... So what you might say? She flounces around in her underwear most of the time, but as someone who has had eating disorders in the past, she felt compelled to make a stand and say, this is my body in all it's glory, deal with it.
Earlier this year Fashion fatties caused a stir by posing in their "fatkinis" it hit international headlines.... Look chunky birds in bikinis.... and whilst I admire each and every one of those beauties for making a stand.. I wonder, should we have to? Will there ever be a day that a fat body won't be judged? When we can walk down the street without being glared at, tutted at and in some cases verbally and physically abused?
Well, I guess as long as the media keeps ripping celebrities apart for putting a few pounds on, doctors keep pushing the hard line BMI theory and diet companies keep pushing their unobtainable mumbo jumbo.... Then yes, probably.
And you know what? That sucks.. Because my body is perfectly fine, it gets me around, it walks for miles without breaking down in a big fat wobbly mess, it got pregnant, it carried a perfectly healthy baby without being riddled with diabetes, it runs round the park with my toddler, it turns my husband on and it wears rocking clothes, basically, it does the things I need it to. So who are you to judge my body? I've said it before and I'll say it again, body fascists can kiss my big fat, perfectly active arse.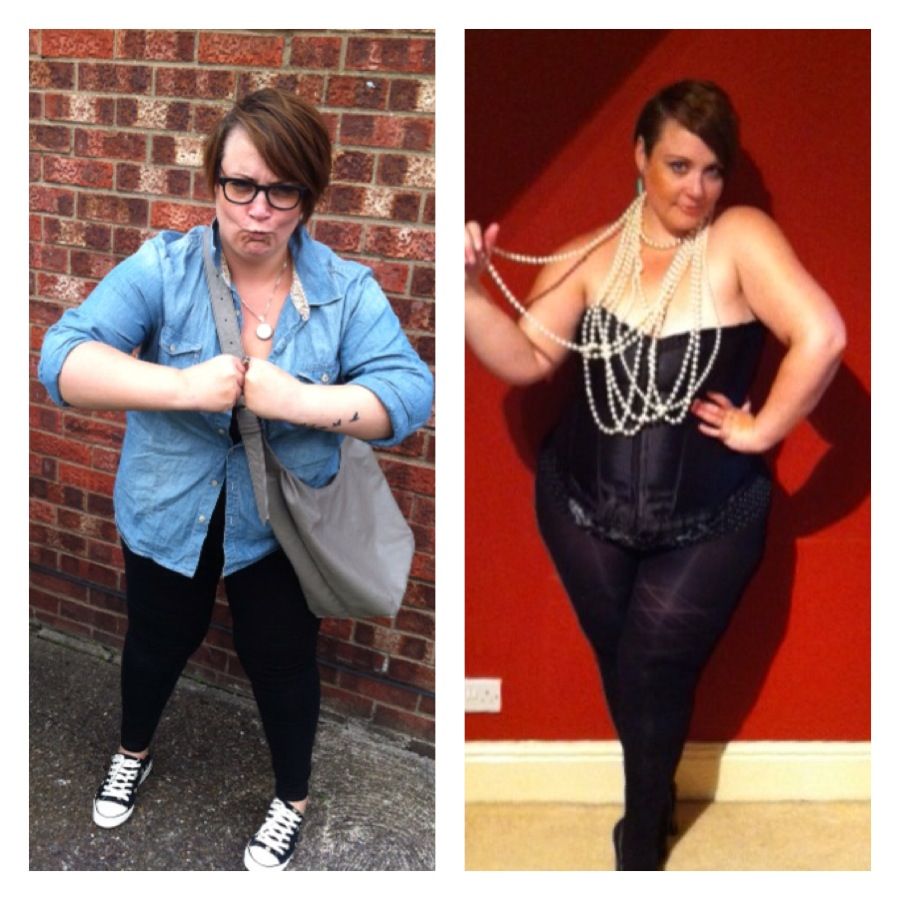 L: rarrrrr my strong fat body...R: meow my sexy fat body... Deal with it....