GHD - Good Hair Day?
19:39
Hello! The lovely Martin at Best British Bloggers asked if I'd like to take up a little challenge for
GHD
, I said ermmm YEH! My hair's in that funny inbetweeny* stage at the moment so anything that makes it look a bit better is a bonus!
*Can't be bothered to get a hair cut.
So; all I had to do was just style my hair as normal but using the
GHD
products very kindly sent through to me...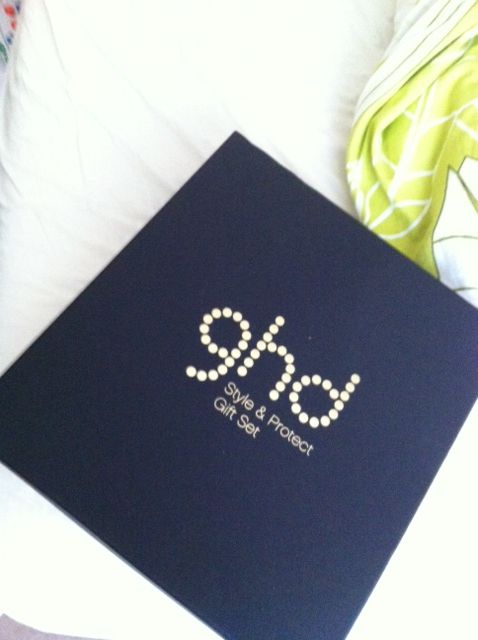 oooh purdy....
Because I have quite fine hair, I used my usual volumising mousse (yes, it's 1994 in my house) before blow drying, then I used the protection spray before straightening my hair. Then I used the shine spray to finish.... The results?
I found my hair to be really shiny, smooth and soft to the touch. It gave my hair the appearance of being much healthier, so score!
I'm still unsure as to what to do with my ever growing hair, so if you're lacking inspiration like me, head on over to the
GHD Hairstyles
page where you can see all the latest trends, get styling tips and check out the inspiration board.
This product was very kindly gifted to me, I was not paid to write this post, all opinions are honest and my own, 'cos you know that's how I roll!